"Waiting like crazy!" – Can Öncü talks teammate, tenacity and title tussle
Thursday, 25 March 2021 11:10 GMT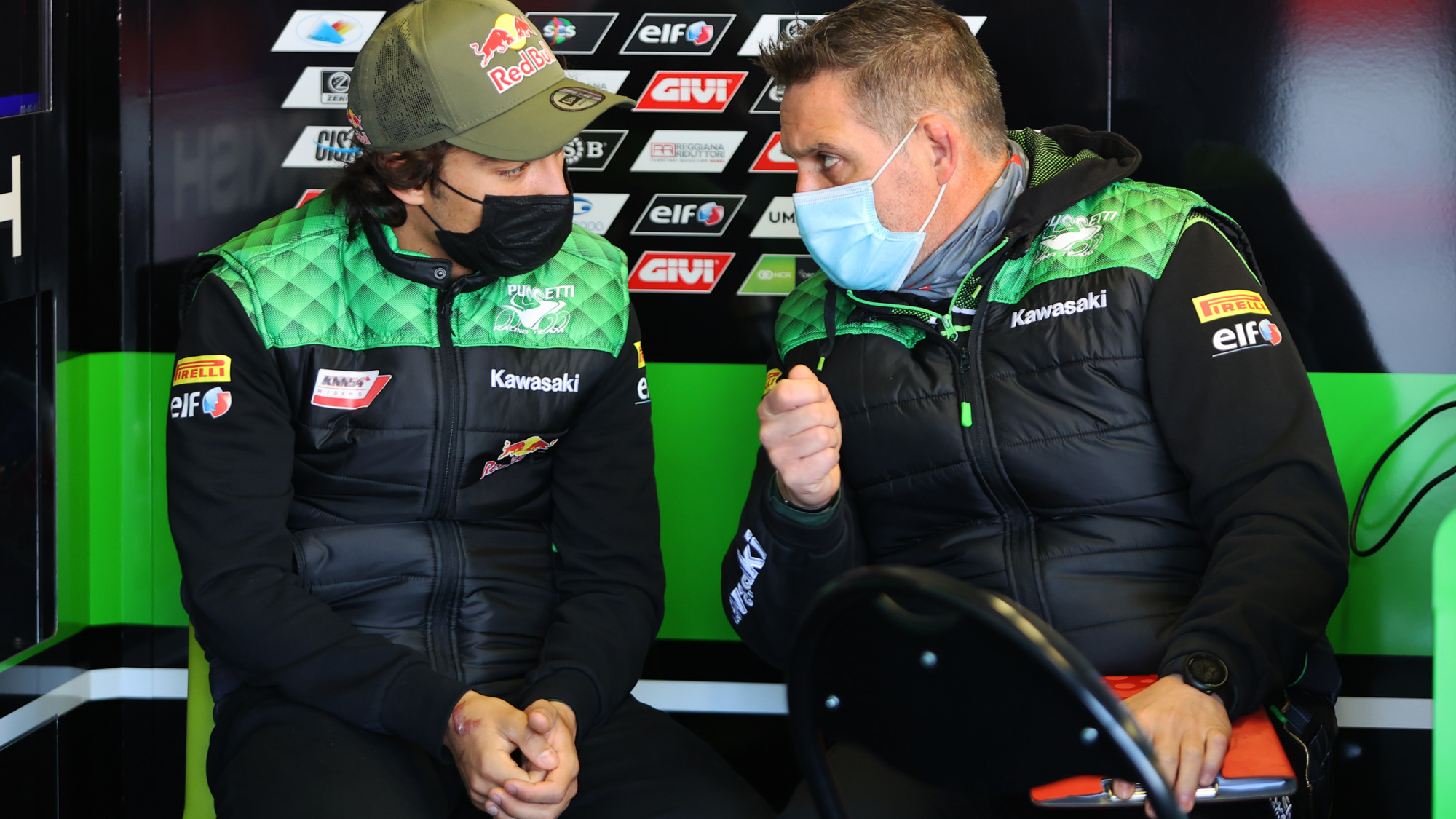 Aged just 17, the Turkish star hopes to convert a difficult first season in WorldSSP into a prosperous second one.
The 2021 FIM Supersport World Championship promises to be an exhilarating battle with a whole host of riders in with a shout of the title. In one of the most open Championship races in recent years, there's talent merging from a whole host of paddocks. In 2020, Turkey's Can Öncü stepped into the class from the Moto3™ World Championship and had some strong performances despite his difficult Superpole sessions. Now in his second season, a first with the Kawasaki Puccetti Racing outfit, he's in a good place to grow and believes he may well be a contender as 2021 rumbles on.
Starting with his rookie campaign, Öncü was left wanting more: "Last year was not such a good year for me, or at least not my expectation. What we got was not the perfect package, as we had some bike issues which made it a difficult season. However, for 2021, I will be with the Kawasaki Puccetti Racing team, which is more-or-less the factory team, and this is really positive. Hopefully we can have some good results; my target for every race will be the top five and I know I can do it if I can find a good rhythm. I'm super excited to start the season and I'm waiting like crazy!"
"I know I can fight and if we find the confidence with the bike then I know we can aim for the podiums and hopefully, even look at the Championship," continued the 17-year-old Turkish rider. "I know already that this team is one of the best teams in the Championship, as they have a lot of experience and knowledge. I'm riding in 'Kenan Sofuoglu's seat' from when he raced in WorldSSP, so I have the confidence in the team without a doubt, even if I don't know the guys really well."
The Kawasaki Puccetti Racing outfit took the title in 2015 and 2016 with Kenan Sofuoglu and have remained title contenders since the Turkish legend's departure. Sofuoglu won for them in 2017, whilst in 2019 they returned to winning ways with Lucas Mahias. The team won more races in 2020 but missed out on the title in both years. 2021 sees them retain Philipp Oettl from 2020 and promote Can Öncü, whilst Mahias graduates to the team's WorldSBK project.
Talking about his teammate Philipp Oettl for 2021, Öncü said: "I don't know Philipp that well, so we will know what is going to happen as time goes on. I think if we have a good connection, then we will work together. Neither of us is 100% the best at every corner on every track, so we can learn from each other. I think this will be really good; maybe one of us will be the Champions, I don't know. However, if that is the case then Kawasaki will be Champions and that is the most important thing."
Speaking about where he needs to improve the most, Öncü was clear: "I always have the pace in the race, this is not a problem for me. The problem for me is that I need to improve on the old tyre. In the first half of the race, I can make passes and follow riders in front of me quite easily. Another problem is my Superpole and the first three laps of the session on the new tyre."
2020 saw Öncü finish 12th in the Championship, with a best result of sixth on two occasions. A poor mid-season run of form saw him miss out on what could've been a potential top ten overall but nonetheless, Can hopes that he will be able to battle his way to the front in 2021, although he'll have some solid opposition to overcome.
"In terms of biggest rival, it's difficult to say," he said. "Now in World Supersport, many riders have come to the class from other Championships or have returned, such as Federico Caricasulo, Randy Krummenacher and Dominique Aegerter from Moto2™. The races will be very close and very tight, but I don't know who will be there 100%! For me personally, last year I was fast but with a lot less experience whereas for this year, I am fast with more experience and in a better team."
After all of that, the goal is clear for this year; nothing but a top three in the standings will suffice: "I want to achieve podiums and finish inside the top three in the Championship. This is very difficult and for sure, every rider wants this too. For me, the most important thing is the team, as they can use their experience to teach me more, in order to make me faster and us stronger as a package."
Watch the World Supersport drama unfold LIVE throughout 2021 with the WorldSBK VideoPass!