Superpole secrets from Sykes: the BMW rider reveals his tricks and discusses the new format
Thursday, 15 April 2021 07:32 GMT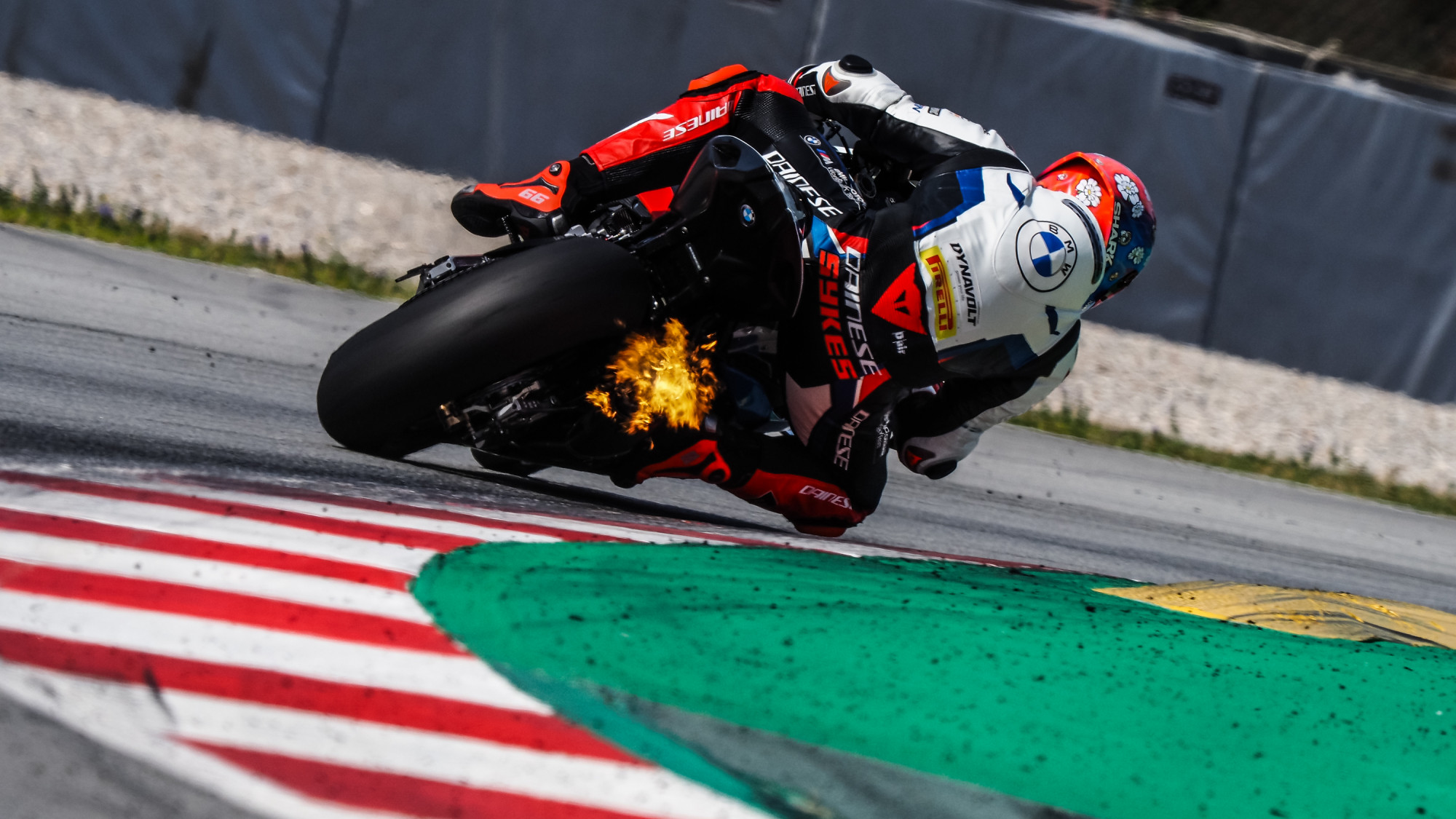 BMW's Tom Sykes holds the record for pole positions in WorldSBK and reveals his approach heading into Superpole to ensure the perfect lap
In a recent video series where riders asked another rider questions, Federico Caricasulo (GMT94 Yamaha) asked Tom Sykes (BMW Motorrad WorldSBK Team) how he felt when he was setting a lap in the Tissot Superpole session in order to get a high starting position for the MOTUL FIM Superbike World Championship Race 1 and Tissot Superpole Race. It was no surprise the Italian asked Sykes: in 2020, Sykes took his 50th pole position in WorldSBK, the most of anyone in the Championship's history.
Going into further detail than in the Caricasulo-Sykes video, the Huddersfield-born rider explained how he's able to extract the most from the bike he's on to ensure he maximises his and the bike's potential to secure a high starting position on the grid.
"For me, everything goes in slow motion, I have a lot of time to think and react," explains the 35-year-old. "On my starting lap, I just feel the grip that I can have. As soon as I cross the line to do my Superpole lap, for me everything is a reference: the initial acceleration, the identification of my braking points, the way I release the front brake in the corner and face it directly ... everything revolves around the grip you have. Of course, this is all changing, because now you have a lot more grip. I feel very fortunate to be able to react to this very quickly and understand the full potential in such a short time."
Underlining his comfort in the one-lap speciality, Sykes continues: "I feel safer on a Superpole lap than on a race lap, I feel much more natural on the bike. In the past, when I was looking for crazy records on the circuits, especially with qualifying tires, I was always aiming to open up the throttle and balance the bike as much as possible and using that rear grip as much as possible. For me, it is a very easy and comfortable way to harmonize with my riding style."
The 2013 World Champion racked up most of his pole positions throughout his long stint with Kawasaki, but he has shown his one-lap prowess since joining BMW. In the first Round of the 2020 season at Phillip Island, Sykes claimed his 50th pole position in WorldSBK while he also helped secure BMW's first 1-2 start with second place, behind then-teammate Eugene Laverty, in wet conditions at Magny-Cours.
Heading into his third campaign with the German manufacturer, Sykes will be looking to claim even more pole positions in 2021 to reaffirm his "Mr Superpole" status. 2021 provides a new challenge for riders in the Tissot Superpole as the session length is reduced from 25 minutes to 15 minutes.
While it was a change he was not completely aware of when asked about it, Sykes gave his verdict on the new 2021 format, saying: "I think, as a qualifying session, it probably works better with a shorter time. I'm still waiting for the big Pirelli semi-circle and try to do one lap. I always wanted to do the old Superpole with one man on track, one man gets his lap and see what happens. I'd love for that format to come back. But, to me, 15 minutes makes a little bit more sense."
Will the shorter session change his approach? l think, to be honest, before with 25 minutes there was quite a spell in the middle where there wasn't a lot of track action," Sykes said. "I think now it just takes it back to when the rider can go out there, have a feel on the race tyre, and then "boom-shack-a-lack" and give it the berries on the Q tyre."
Sykes' monumental pole record is not under threat heading into the 2021 campaign. Jonathan Rea (Kawasaki Racing Team WorldSBK) is his closest challenger with 27 poles, while on the all-time list only Australian legend Troy Corser comes close to Sykes with 43 pole positions between 1994 and 2011. Sykes has a new, more power, BMW M 1000 RR for the 2021 campaign and who would bet against him adding more poles to his incredible record?
Follow all the action from WorldSBK in 2021 using the comprehensive WorldSBK VideoPass!