Ponsson returns to WorldSBK grid with Team Gil Motor Sport
Friday, 4 December 2020 15:56 GMT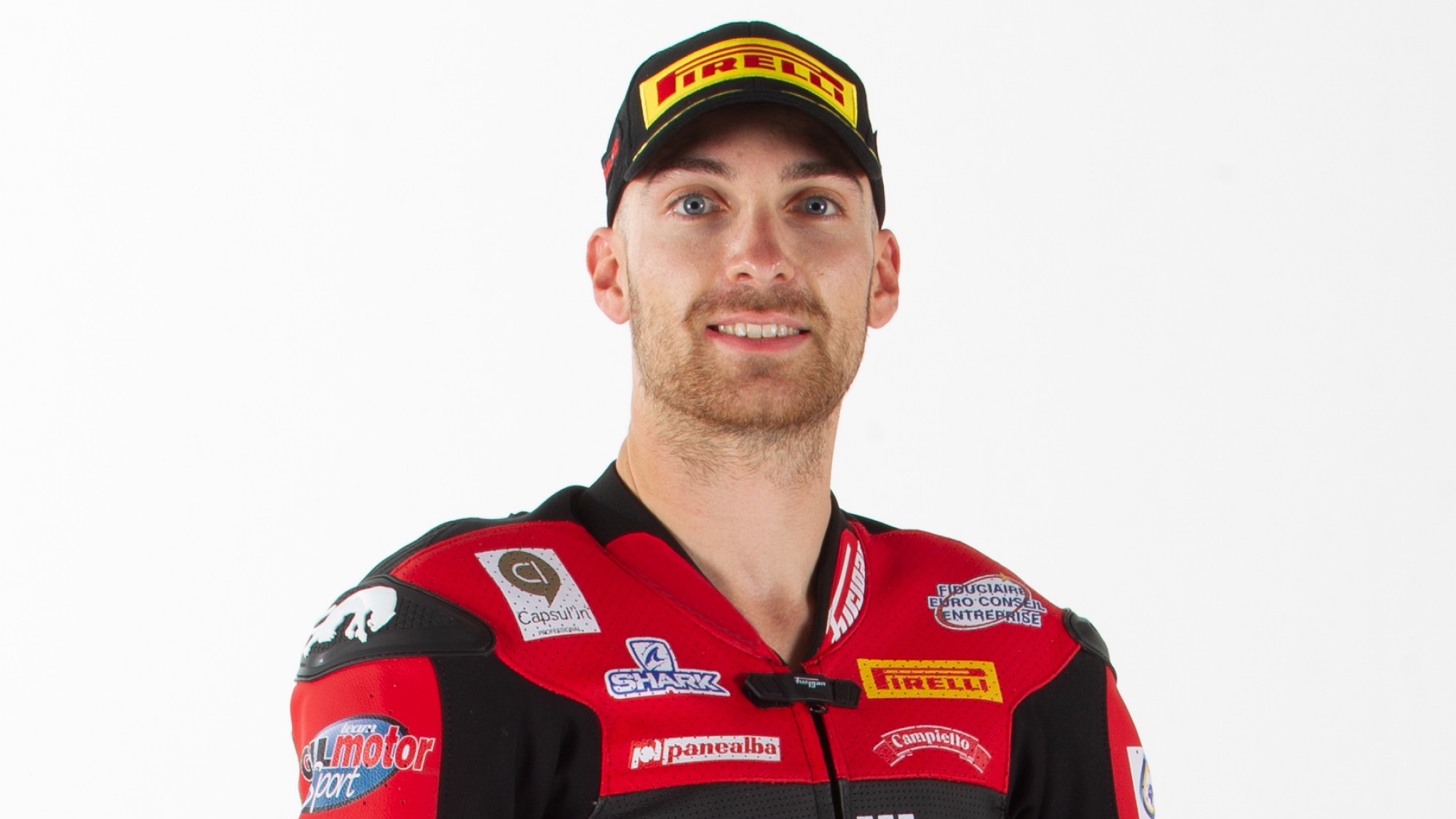 Frenchman Christophe Ponsson will be back on the WorldSBK grid in 2021 after wildcard appearances throughout 2020
After making wildcard appearances in the MOTUL FIM Superbike World Championship using Aprilia machinery throughout 2020, Christophe Ponsson will return to the Championship in 2021 with the Gil Motor Sport Team and use Yamaha machinery throughout the season with Ponsson scheduled to test the Yamaha YZF-R1 for the first time in January.
Ponsson competed in three races in 2020 as a wildcard, taking part in the Spanish, Portuguese and Aragon Rounds of the Championship where he scored four points with 12th place in Race 1 at Jerez which was his only points finish in nine races. Ponsson has been in the paddock prior to 2020 as he has also competed in STK1000 and STK600; taking a best result of tenth in STK1000 and 11th in STK600. Ponsson did compete in WorldSBK in 2015 as he took a best result of 11th in Race 2 at Losail.
Frenchman Ponsson competed in the Spanish championship in 2019 where he finished as runner-up; he was competing on a Yamaha and is the only French rider to have won races in that Championship. Ponsson has competed in conjunction with Gil Motorsport from 2017 to 2019 including in the Spanish superbike championship. This agreement extended to three wildcard appearances in 2020 using Aprilia machinery, but Ponsson will now switch to Yamaha for the 2021 campaign.
Discussing his return to WorldSBK, Ponsson said: "I'm very excited to ride in the MOTUL FIM Superbike World Championship with Yamaha. I had a great time riding the Yamaha R1 during my three seasons in the Spanish superbike championship. I always felt comfortable on the Yamaha R1, made progress, achieved my best results and I've always been very confident with the bike. I am convinced that it will be the ideal package with the Gil Motor Sport-Yamaha team. I look forward to discovering the Superbike Yamaha R1 at our first test in January 2021, and to starting the work with the team."
Team Manager Andre Arimondo added: "With a strong background in World Supersport, the Gil Motor Sport team decided to take part in the MOTUL FIM Superbike World Championship in 2021. An experienced team has been built up around our rider Christophe Ponsson who has all the required experience to succeed in WorldSBK. We needed to build a strong partnership with a manufacturer, and it has been quickly obvious that Yamaha would be the right one as our rider, Christophe Ponsson, has just completed three seasons onboard of the Yamaha YZF-R1 in the Spanish Superbike Championship. We purchased two 2021 Yamaha YZF-R1 Customer Competition and are supported by four experienced technicians, supervised by our Chief Mechanic, Lucio Gomes. In mid-January, the Gil Motor Sport – Yamaha team will head to their first tests with its Yamaha YZF-R1."
Follow the progress of Ponsson's WorldSBK return and more using the WorldSBK VideoPass!