Oettl on 'unpredictable' 2021 WorldSSP season, title aspirations and new teammate
Friday, 26 March 2021 09:21 GMT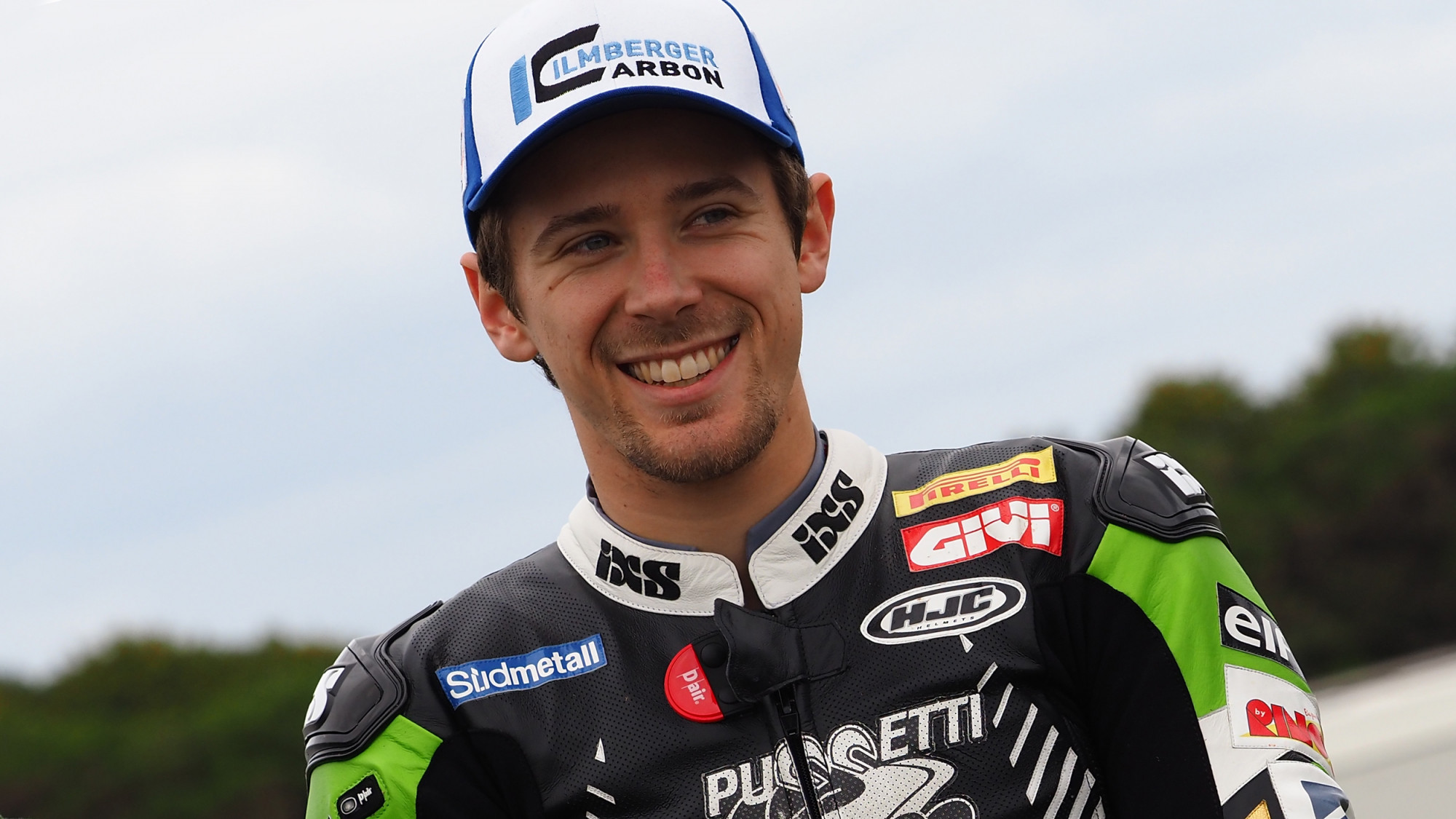 The 2021 WorldSSP season is all to play for, with Philipp Oettl hoping to be in the fight for first…
The 2021 FIM Supersport World Championship promises to welcome one of the most exciting title tussles in the history of the Championship, with the whole paddock awash with unpredictability. One of the Championship favourites is Philipp Oettl (Kawasaki Puccetti Racing), who goes into his second season of World Supersport action with the same team. Consistency was key to his third place overall in the Championship last year and he aims to press forward in 2021. We caught up with him before the season started, as he spoke about his aims for the year, his new teammate in Can Öncü and where he sees his future within the WorldSBK paddock.
Unable to hide his excitement for the year ahead, Oettl is raring to go: "I'm really excited for 2021 in WorldSSP! My first season was quite good, I was happy with third and of course, we would like to improve but it is a difficult target. I'm looking forward to this challenge, especially being back on the Kawasaki.
"I think everyone thinks the Kawasaki is a bit of the underdog because everyone else is riding the Yamaha, but I think we have quite a competitive package at the moment. I'm quite happy to start the season soon and get back together with my team; they are almost like a family and I think we worked well in our first season together."
Commenting on the challenge ahead, he continued: "I think it is a very difficult title to claim. We have to work every weekend at 100% for the races and then enjoy them. We have to improve the bike a little bit and also the race craft. Last year, with Lucas Mahias as a teammate, he was a very strong racer, especially at Estoril where he was hard to beat. We have to win races in order to go for the title. First, we need to start winning races before talking about the Championship."
There is a margin to improve however, something Oettl looks forward to doing in 2021: "We have to improve the race pace a little bit too. In some Superpoles, we were really fast but then it was difficult to get a race result to match the Superpole. Our first season was good at points, there was not a big downfall or a mistake. The bike was very competitive at Estoril and I think we have more margin to improve than Yamaha, especially in the electronics. Last year was difficult with all of the races and the lack of time and it was good that Puccetti Kawasaki had enough experience with the bike. This year, we have the time to test things and to improve our complete package."
Joining him in the team is Turkish rider Can Öncü, something Philipp looks forward to: "With Can, he is very young and very talented. He's a lot younger than Lucas of last year and myself too, so he has a different kind of riding style. Maybe some things from me can help him and things from him can help me; I hope that he's really fast, so that we can achieve some double podiums like last year, and also push myself to be better.
"Beating your teammate is always the goal. Last year, this was a big thing for us but after a few races, the fight calmed down a bit and, in the end, every rider has to look for themselves and I see it this way. I would like to finish as high up in the overall standings as I can and your first enemy is your teammate, but there are also a lot of other fast riders out there that we have to beat."
With Oettl staying in the team for a second season, is he now the team leader on-track? "Last year, some might look and say that Lucas was the number one rider in the team," he began. "I really looked up to Lucas as he had so much experience and because he was very strong rider, especially in the races. I learned a lot from him in 2020 and in 2021, myself and Can have a similar amount of experience after one year in WorldSSP. However, I was riding for a long time in Moto3™ and also Moto2™ for one season. Material wise, there is no difference between the two riders, and I don't think there is a number one rider or a number two rider in the team this year."
Looking through the 2021 grid, there's plenty of riders he will be fighting with at the head of the pack: "Of course, Randy Krummenacher is a strong rider and has been a Champion in WorldSSP back in 2019. Dominique Aegerter will also be strong, Steven Odendaal too. Both the GMT94 Yamaha riders will be right there too, so in total probably around 10 riders and then maybe one or two you don't even think of. Luca Bernardi will be one to keep an eye on at tracks he knows, also Michel Fabrizio; you never know, it is really difficult to predict a race winner, or a title favourite this year."
Oettl hopes to enjoy his racing again in 2021 and wants to win races before talking about a title tilt, saying: "I'm not someone who says 'I would like to win the World Championship' because I think every rider, no matter how far away from that target they are, wants to do that. I made a big change last year and my mindset was 'whatever the situation is, or if it is really good or really bad, then I keep working' and that led to a good result at the end of the year. I had no injuries, and I enjoyed my best Championship result at the end of the year in my whole career. I would like to be happy and have fun riding my bike, and then I think we will finish in a good position. As I say, the target is to improve on last year, but that will be a difficult one."
Concluding with a glance ahead to his future, Oettl aims to head to WorldSBK: "I would like to stay in the World Superbike paddock. I'd like to go to WorldSBK because it's a class I'm very interested in. I'd like to ride a Superbike and although I don't have so much Superbike experience, but I'd like to step up. At the moment, my focus is on this season and to finish as high as possible before moving up to WorldSBK; it is the highest class in the whole of the production bike Championships, and it is a class that I'm very interested in too."
Enjoy Oettl's progress throughout 2021 and watch the WorldSSP title fight unfold lap-by-lap with the WorldSBK VideoPass!