Davies: "I still have scores to settle and races to win…"
Tuesday, 2 February 2021 10:42 GMT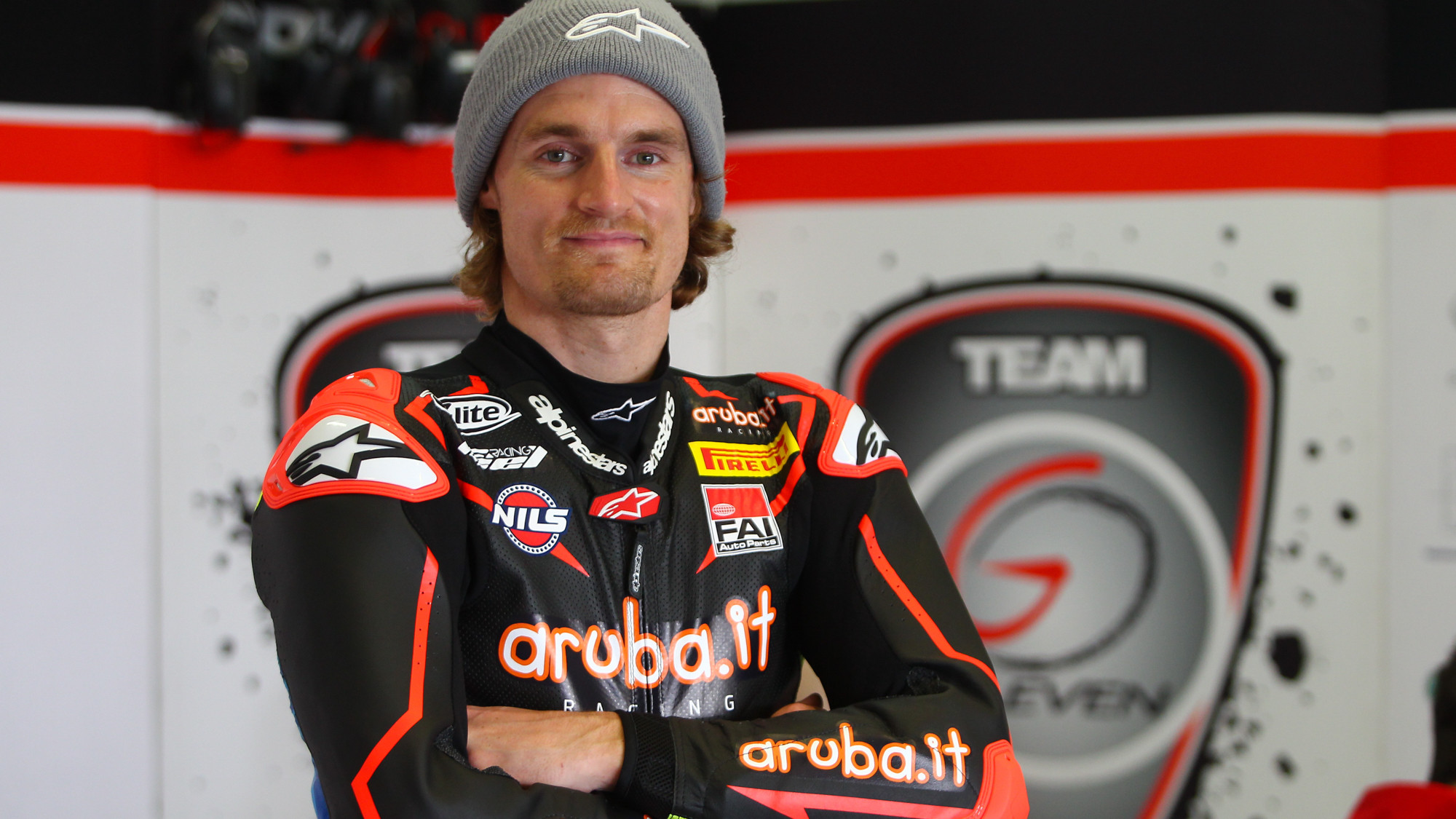 Team GOELEVEN rider Chaz Davies speaks openly about switching to his new team from Ducati and his beliefs ahead of the 2021 WorldSBK season
MOTUL FIM Superbike World Championship stalwart Chaz Davies (Team GOELEVEN) is gearing up for a new challenge in the 2021 season after securing a seat at Ducati satellite outfit Team GOELEVEN. After seven years with the factory team, Davies will compete on Independent machinery throughout 2021 although he will retain factory support from Ducati. In an interview conducted at the recent Jerez test, Davies discusses joining Team GOELEVEN, his hopes for the 2021 season and why he has unfinished business in WorldSBK, plus much more.
Discussing staying in WorldSBK after losing his factory Ducati seat, Davies said: "There were a few moments where I thought 'maybe this is the best way to finish'. I won the last race, did my job and go home and keep the head high. But something still burns inside me, and I still have scores to settle and races to win."
Talking about his new team, Davies said: "They're like a family team, a lot of passion, and I can see that already. It's immediately obvious. That's the sort of group you want surrounding you. I've been in those situations before in my career and that's when you find that kind of atmosphere, it really does get the best out of me personally."
Davies and Team GOELEVEN will receive factory support in 2021, with Davies saying: "Quite honestly, if it was anything less than factory support, I probably wouldn't be sat here today because I'm here to win, I proved I can win, I feel like I deserve the material that I can win on. I'll be having a factory bike at least at the beginning of the season, and then it depends on the upgrades that come during the season. Honestly, if I'm in a very strong position then it's in the interest of Ducati and myself that I get the full support, same as the factory team."
Outlining his goals for 2021, Davies said: "We won the last race, but we can't rest on that, we've got to keep pushing on. You can't win in WorldSBK if your head, your body, everything is not in the peak condition. Certainly, I do believe we can keep fighting for a title as much as anybody else here. We've proven it before, I proved it at the end of last year very recently, so I think there's definitely still belief there."
Watch the full interview at the top of this article and don't forget to check out the WorldSBK VideoPass!