CM Racing joins WorldSSP with BARDAHL Evan Bros. support
Tuesday, 22 December 2020 09:33 GMT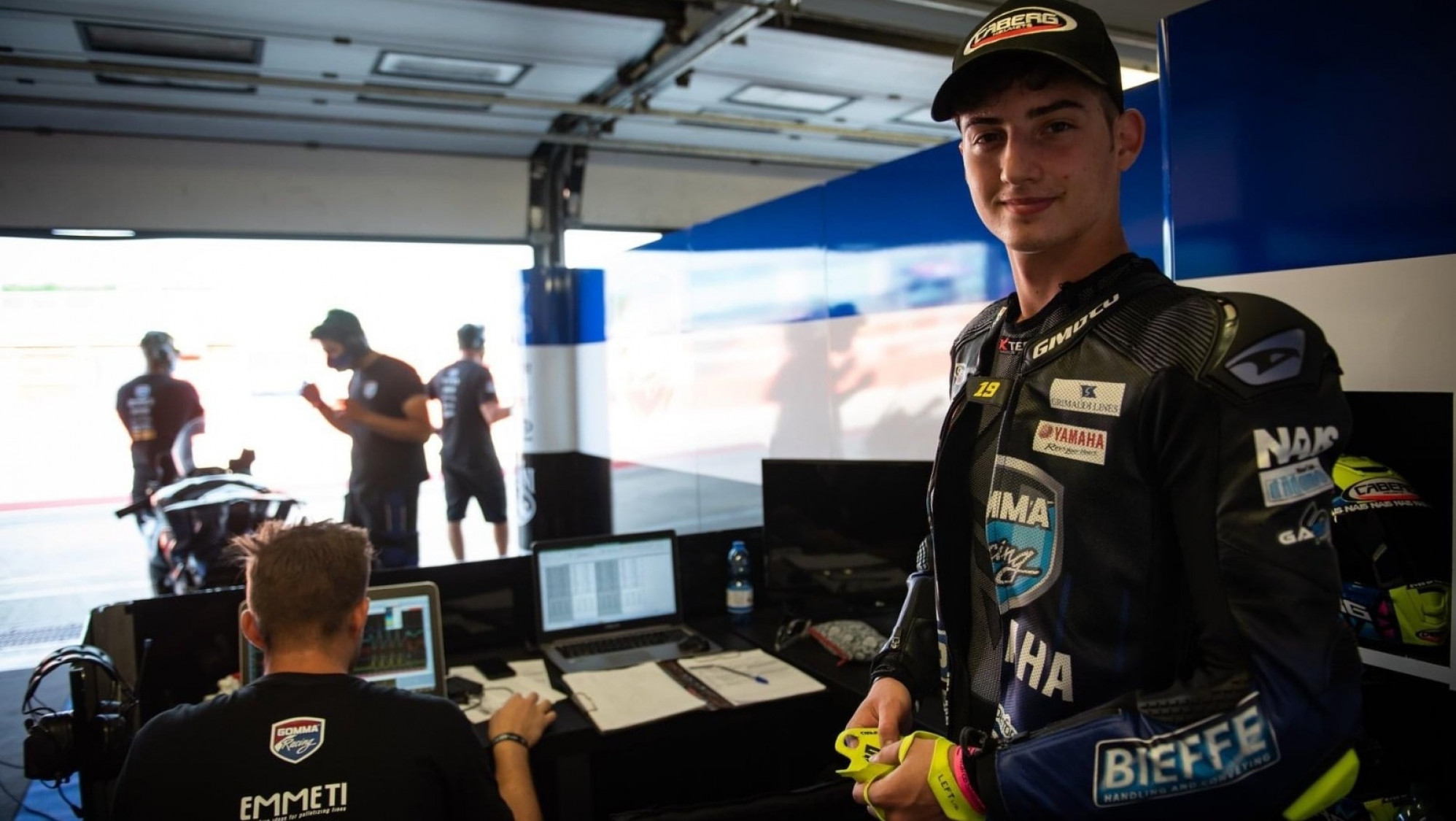 After a successful 2020 season in WorldSSP Challenge and in Italy, the CM Racing Team will make their debut in WorldSSP
A new team will join the FIM Supersport World Championship for the 2021 season as CM Racing will join WorldSSP for the first time following a strong year both supporting Kevin Manfredi in then WorldSSP Challenge and in the national championships of Italy with support from BARDAHL Evan Bros. WorldSSP Team; the team having dominated in 2020 with Andrea Locatelli on their Yamaha YZF-R6.
The team will run San Marino-born Luca Bernardi in 2021 after he showed strong potential all throughout his time in the CIV championships. He won the CIV Supersport 300 title in 2017 before moving up to Supersport for 2018 where he secured a best finish of fifth in his debut season. 2020 would prove to be a stunning title-winning season for Bernardi as he won four of the eight races and went up against Andrea Locatelli (now PATA YAMAHA WorldSBK Official Team) who made wildcard appearances although his bike was not eligible for classification. Bernardi claimed a double victory at Mugello before also taking wins at Misano and Imola and only once finished off the podium in all eight races.
19-year-old Bernardi said: "I'm really excited at the thought of making my debut in the WorldSSP championship together with the CM Racing team. For me it will certainly be a learning season, as the level of the category is undoubtedly very high, but at the same time I want to do everything I can to give as many satisfactions as possible to the team. Now I'll have a few months of hard training to get to the first tests of the season in the best condition. I really want to thank the CM Racing Team, the BARDAHL Evan Bros. WorldSSP Team, Yamaha and my sponsors for giving me this wonderful opportunity."
Team Principal Alessio Cavaliere outlined his goals for the team when they join WorldSSP, saying: "I am really proud to be able to officially announce the birth of this project, which represents a new and intriguing challenge. Our desire is to grow and our debut in the World Supersport Championship is the perfect way to do it. It's going to be a long and challenging season, which I'm looking forward to living together with the whole team, starting with our rider Luca Bernardi, whom we will try to support in the best possible way. I would like to thank the BARDAHL Evan Bros. WorldSSP Team, in the persons of Fabio Evangelista and Mauro Pellegrini, for the technical support they will provide us, Yamaha and all our sponsors, who together have made all this possible."
Team Director Manuel Cappelletti expressed his joy at teaming up with BARDAHL Evan Bros. once again, adding: "Our goal for the 2021 season is to help our rider Luca Bernardi to grow, and I'm sure the ingredients are there to do that, so I'm very happy to be part of this project. Personally, it will be a pleasure to collaborate again with the BARDAHL Evan Bros. WorldSSP Team, as together we won the 2019 WorldSSP title. I thank Alessio Cavaliere for the trust, which I will try to repay in the best way."
Follow all the action from WorldSSP in 2021 using the WorldSBK VideoPass!