Mercado: "The competition level is higher than last year"
Monday, 27 April 2020 13:11 GMT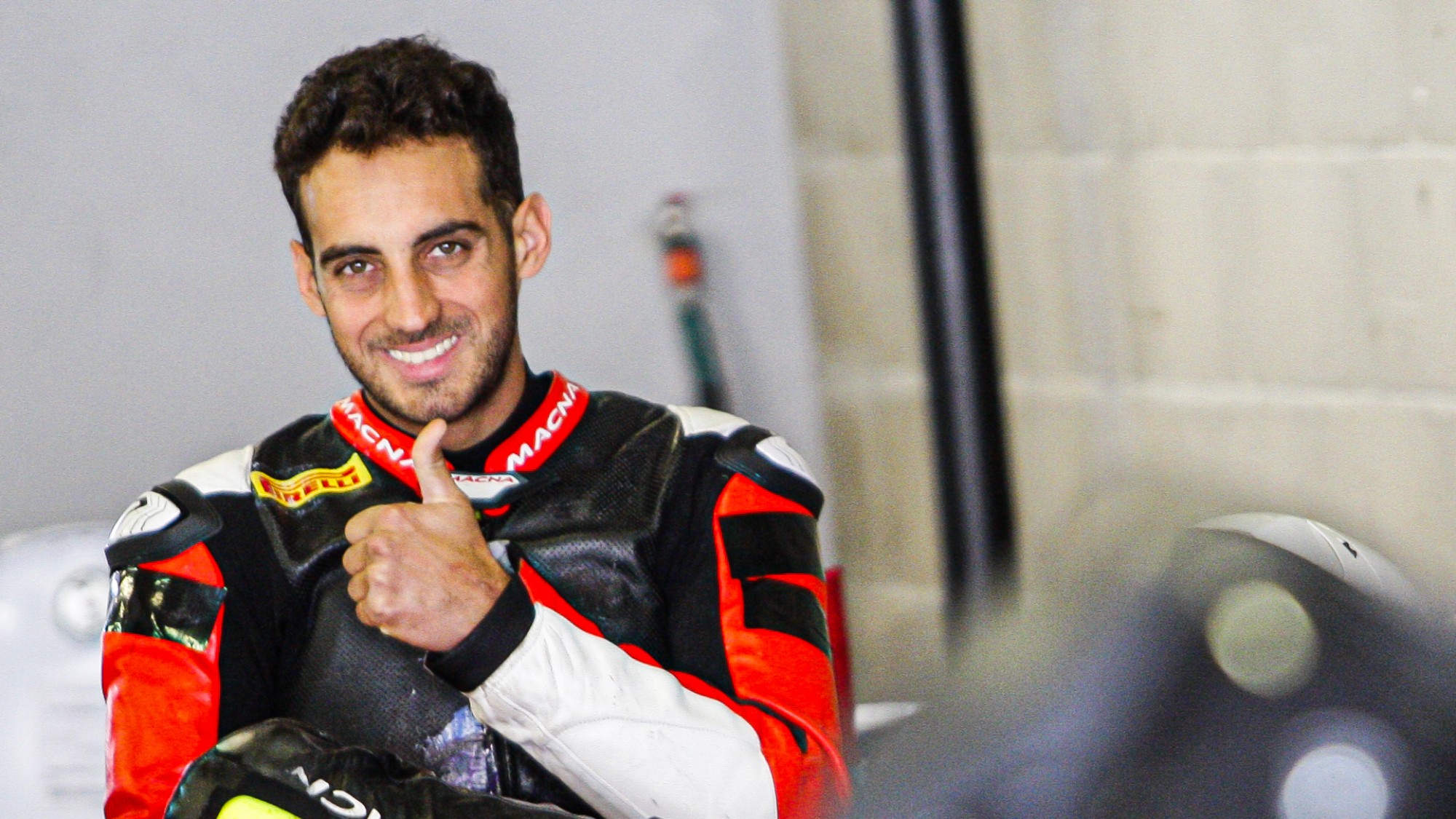 Argentine rider Leandro 'Tati' Mercado talks about his goals for 2020, the level of competition in WorldSBK and riding for a new team
After switching to Team Motocorsa Racing for 2020, Leandro 'Tati' Mercado outlined his goals for 2020 in an interview on the MOTUL FIM Superbike World Championship Instagram channel. The new team also means a switch of bike for Mercado, providing a new challenge which he explains in detail as well as his hopes and expectations for the 2020 season.
Explaining the switch to Team Motocorsa Racing, Mercado said: "I'm really happy to be with Motocorsa. They did two wildcards last year but never the full Championship. I am happy because I felt great in the tests in January at Jerez and Portimao. I know we have the potential to have a good Championship and I can't wait to start working again with them and start racing.
"At the moment, I don't think about positions. Of course, I want to fight for first for independent teams, which we have the potential to do, and fight with some factory teams. The competition this year, the level is higher than it was last year. I want to improve from the first race to the last one. If we give 100%, I think we can have a good Championship and get a great result. Of course, I want to be closer to the front guys."
With the move to Team Motocorsa Racing, Mercado has switched from the Kawasaki ZX-10RR to the Ducati Panigale V4 R. This presents a challenge with riding styles, but Mercado believes the Ducati suits him. He said: "I am really happy to be back with Ducati. When I tried the bike at Jerez, it was wet but when it's wet it reminds me a bit of the old Ducati. Of course, it's a different bike. I enjoyed a lot to ride that bike, but I have to learn this bike. I really like it. The power of the engine is good, and you can feel the power. I can't wait to ride again. I want to learn more and understand this bike.
"I was riding Kawasaki for the last two years. With the Kawasaki, you could feel the movement of the bike more and the character of the engine is different. The riding style is different. With Ducati, you have to be really smooth. With Kawasaki, you have to be more stop and go – brake really hard, turn and exit the corner. I think the Ducati suits my riding style better."
Mercado is lucky to be able to race in his home country, something which the 28-year-old relishes and enjoys. Having competed in Argentina in 2019, Mercado explains how he felt during that weekend: "It was a special weekend and a dream come true. Since I was a kid, I always dreamt about racing in my country and in 2019, it was a special weekend because I raced in front of my family, friends and all the people around the track. Last year it was a great weekend. The support is something special and all my friends singing the song, it was amazing to feel this."
For 2020, Mercado is joined by Chilean Maximilian Scheib as representatives from South America. Scheib impressed in the Yamaha Finance Australian Round and Mercado sees it as a positive to have another South American on the grid. He said: "I'm happy to have Max with on the grid because I think having more riders from Latin America on the grid is great for the Championship. He's a good guy, he did a good job in Australia. Superbike this year has really close competition. I can't wait to race again, meet all the riders and also my team when I start racing."
You can watch more World Superbike action with the WorldSBK VideoPass!