Loris Baz: "We are aiming for a victory!"
Monday, 3 February 2020 10:12 GMT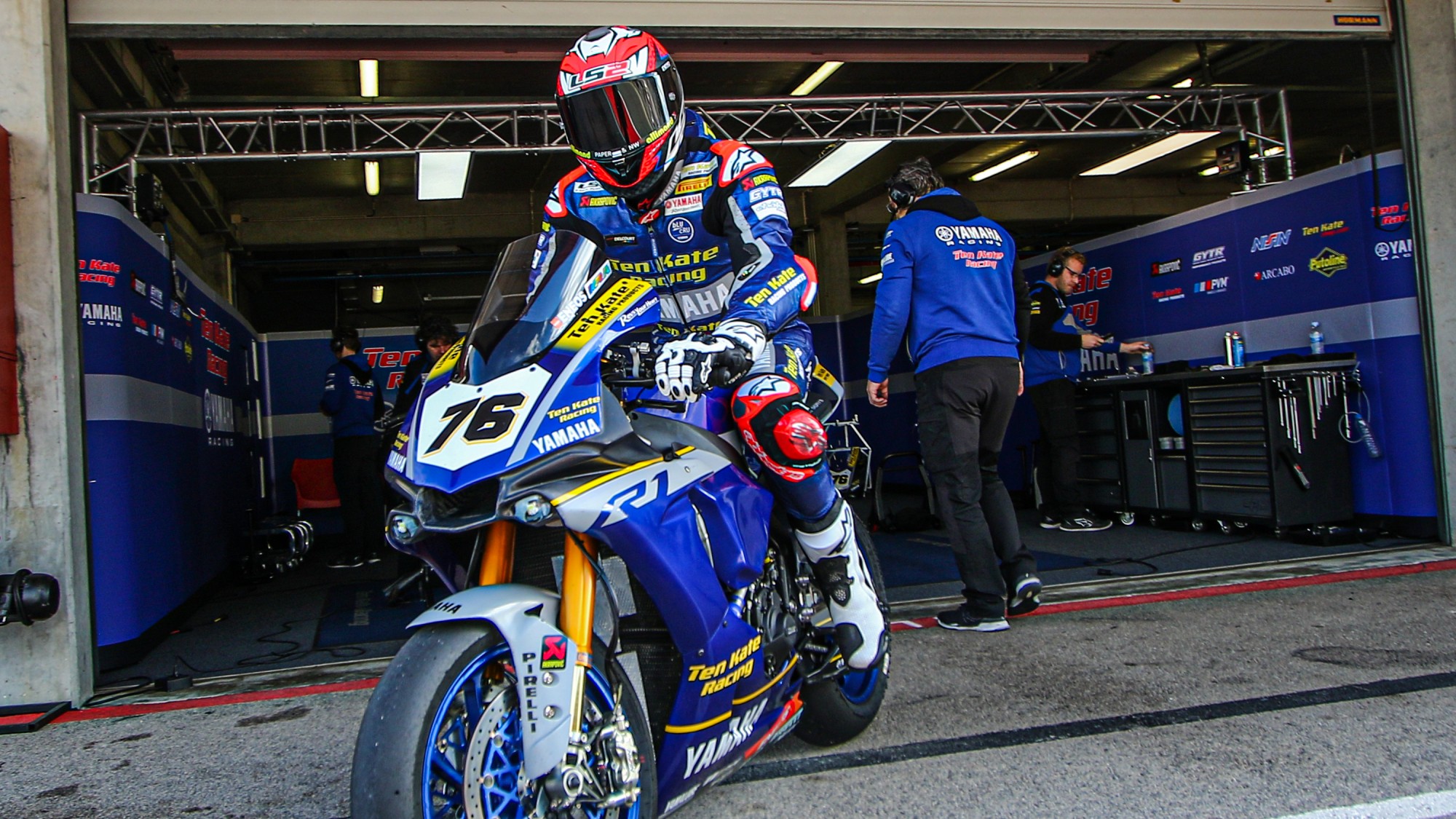 Mincing no words and not being scared of anyone, Loris Baz vows to be in the hunt for victory as the 2020 World Superbike season gets closer
Having enjoyed a very successful set of tests across Jerez and Portimao, Loris Baz (Ten Kate Racing Yamaha) sits down to preview the season ahead and to look back on important pre-season training and testing. For much of the pre-season running at Jerez and Portimao, Baz was inside the top three and was by far the fastest Independent team rider. The 27-year-old is aiming to be back on the top step in 2020, having last won a World Superbike Championship race back at Silverstone, in 2013.
Going into the season, Baz reviews his physical training: "I took a few weeks off before starting with my physical preparation early in December, so I spent a good month and a half training as every year. The goal is to be ready for the first race. There is still a bit of time to polish some details and arrive in Australia 100% ready. I also did a bit of riding on ice to stay in contact with a bike. It went by quickly, much more than last year!"
Last season, Baz was missing from the grid in Australia, as he joined the WorldSBK field at Jerez, round six. His best results in Australia at Phillip Island came in 2014, when he was fifth in Race 1 and second in Race 2, whilst he was 11th and ninth respectively on his most recent visit in 2018, aboard a BMW.
Casting his mind back to testing at Jerez and Portimao, Baz commented on his schedule and cited how vital the four days were: "Our agenda was busy! In Jerez, however, we had to deal with difficult weather conditions. We did a good job, despite the rain. It is rare to be able to run on a perfectly wet track. Usually it is always either too cold or there is too much or not enough water. The rain was constant throughout the day and we were able to continue our progress.
"We compared the Yamaha YZF-R1 2020 with the 2019 version. On the second day we were getting interrupted because the conditions were very tricky. In Portimao, on the other hand, we made a big step forward. We did "back-to-back" testing between the 2019 and the 2020 machine, without the engine that we are only going to have in Phillip Island. We were comparing the two bikes, testing new pieces on the 2019 version to confirm before putting them on the 2020 machine. We completed many laps and did a great job.
"We were able to focus on our weak areas with the new tyres, qualifying tyres and this is really positive. We also improved our starts. We still need to finalise the set-up of the bike to avoid the wheelie effect, but we are going in the right direction! These four days were important," concluded Baz.
With a season under his belt and now looking at a full year of racing action in WorldSBK, Baz has clear targets for the year ahead: "The objective is to be in the top five in every race and to be on the podium as often as possible. We are obviously aiming for a victory! Although we are an Independent team, I think that we have the capacity, just like Toprak Razgatlioglu last year, we must not be afraid of anyone! We need to fight for front positions. This season is going to be interesting with many fast riders. There are also many different manufacturers. The season will be long, but we will try to be on the podium and have fun with each round."
With a best result of fourth last season, Baz is eager to mount the podium frequently throughout 2020. The new decade also brings more support from Yamaha, with Baz getting the latest 2020 bike for the new season.
"We are well supported by Yamaha," began the former STK600 Champion. "We may be an independent team, but Eric De Seynes and Andrea Dosoli are behind us. The team has more motivation than ever. It is an honour to ride in this team that is so eager to go forward. It's been a while since I last felt this thirst for a victory. I get on really well with every member of the team. I am also lucky to have partners who have been supporting me for several seasons in MotoGP™ and WorldSBK. Others are coming in and in the World Championship it is very important. This allows me to work in the best conditions on and off track. I would like to thank all my sponsors who contribute greatly to the success of this season."
Follow Baz throughout 2020 and get your fix of WorldSBK action with the WorldSBK VideoPass!