In-depth with Garrett Gerloff: "All my life revolves around racing!"
Wednesday, 4 December 2019 08:31 GMT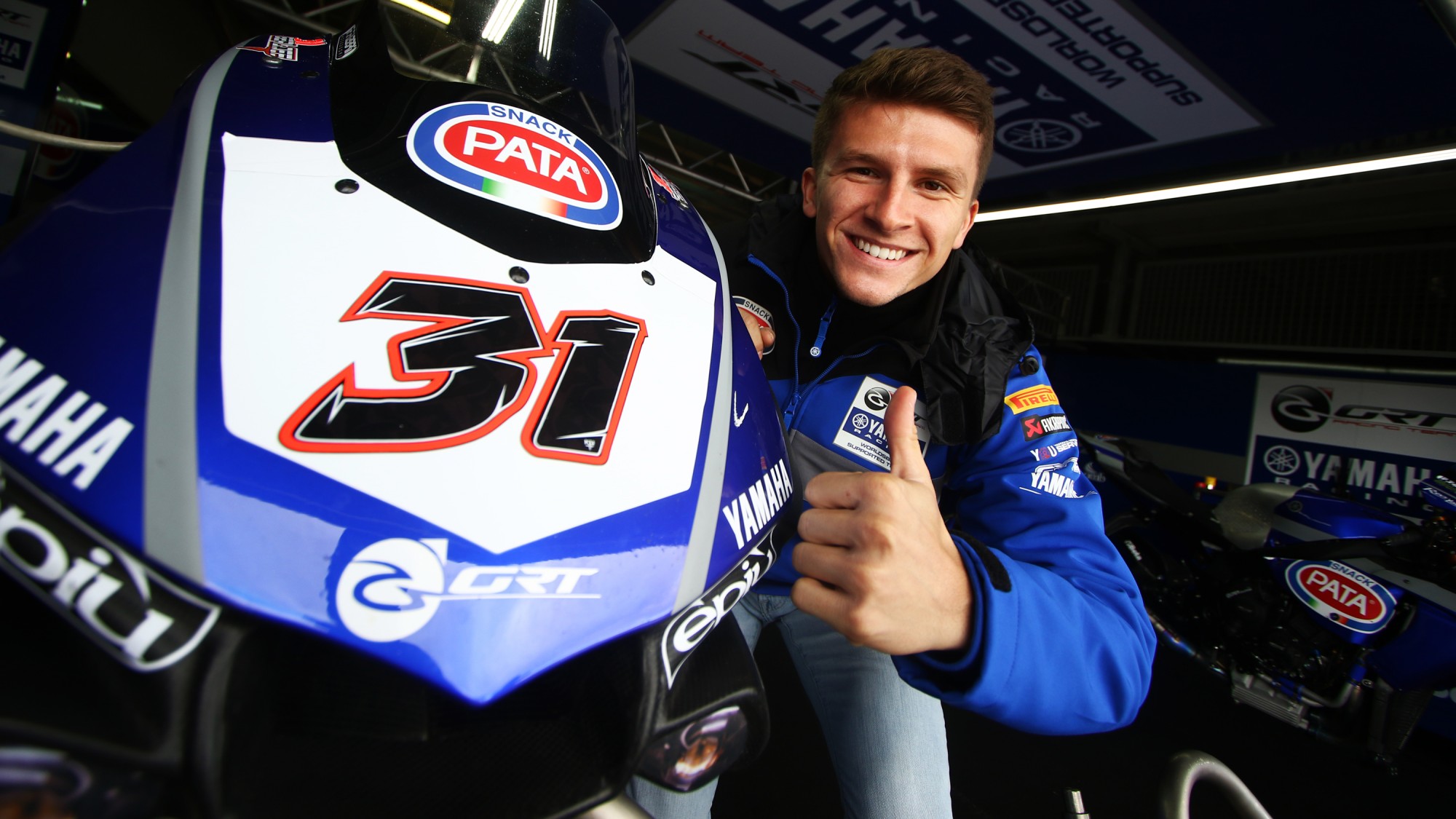 At the age of only 24 years old, the American star moves over to Europe to follow his dream: racing in the WorldSBK Championship! Meet GRT Yamaha WorldSBK JR Team 2020 rookie!
Born in Texas in 1995 and raised in the United States, Garret Gerloff is set to begin a new challenge for 2020. Or, better more than one! Crowned 2016 and 2017 Moto America Supersport Champion, the American rider achieved great success in his country, also taking several wins and podiums in the Superbike category of his national championship. With four wins at his name in 2019, Gerloff will switch to the WorldSBK paddock with the GRT Yamaha WorldSBK JR Team for 2020, and with that, he will leave his country to live in Spain. Following the same steps taken by other illustrious American riders in the past, will Garret Gerloff be able to fly high the Stars and Stripes flag in the WorldSBK paddock again? The 24-year-old is a regular guy, but a highly motivated professional rider with a big talent, that he didn't miss to show during the first pre-season tests. WorldSBK.com sat down with the 2020 WorldSBK rookie to get to know a little bit more about him!
Racing consumes every minute of my life. I wouldn't do anything other than racing motorcycles for a living. When I am not racing, I am training for racing. When I am not training, I am travelling for racing. That's me!
Surprisingly, I had zero interest in racing from 4 years old to 12. It started when I was young because my dad was a motocross rider. I begged him to buy me a bike for my fourth birthday, and that is when I started to ride, but I only wanted to have fun. When we moved from Texas to Alabama, that's when I began to get serious and interested in racing.
I wanted to be a motocross guy. But after we moved, when I was 12, my dad discovered that road racing existed, and my brother was interested in it. I thought they were crazy! But then when my brother got his bike, and I tried it too in a parking lot, I thought it was awesome, and then it's when I shifted from motocross to road racing.
The 125 cc World Champion inspired me a lot when I was a kid. It made me start thinking about trying to race in Europe or a World Championship one day. Cameron Beaubier, and then, of course, Ben Spies, Colin Edwards and all the American riders were all a great inspiration for me.
All my life revolves around racing! But I do have some hobbies. I like photography and making videos. I started randomly, and I am not doing it very often, but it's fun when I have some time.
Training is a big hobby of mine. I like to be fit and be in good shape. I think that even if I weren't a motorcycle racer, I would have something to do with training, and maybe I'd be a professional trainer! I enjoy running, cycling and doing circuit training at the gym! And then, of course, I train a lot on a motorcycle.
I lived in 20 different houses in the US. That is why I am used to moving and changing homes. So, coming to Europe feels like something normal, more or less! My dad works in the car industry, so that's why we had to move around a lot. I am trying to find something around Barcelona, because the weather is good there and a lot of riders live in that area!
I began to learn Spanish for a girl. But then I started to like it, and I also realized that it could be a great help to me for the future. I am probably going to move to Spain, so I am glad that three years ago I was smart enough to learn a second language!
I will keep going down the "single" road. I think it depends on the situations if having a girlfriend is a good or a bad thing for a rider. I am happy with who I am right now and where I am. If in the future a girl comes and it works out, then perfect, but right now I am more focused on motorcycles than anything else.
I am going to miss Mexican food the most once in Europe!! And that's funny because sometimes you think, in Spain people speaks Spanish so maybe it's easy to find the same thing. But that's not true! What is spicy for Spaniards is not spicy for me at all! So, I will miss real Mexican food once I move to Spain.
Riding in a World Championship is what I've always wanted. Of course, it is for me like a dream that comes true. It's awesome that I can try to wave the flag for my country, but I am here for me first, trying to do the best I can, but if I can represent the United States too, then perfect!
Big differences are part of the process. The change is exciting for me. It has been amazing so far. I don't have big complaints. Of course, there are new things. But I wanted to be here, so it' ok.
My goal? Keep improving as a rider and as a racer. I want to be close to the other Yamaha guys. I think it's a reasonable goal and I think it's something I can do. It's going to be difficult because they are fast, but It's good because with the GRT Team we have all the information from the factory team, so it is just up to me to get the job done!
No matter what people think. I am a normal guy! There are a few normal things that scare me! Every time I fly, I become a little bit more scared. Only when we take off, I am afraid the wings are going to break! I don't know why. I've never feared planes, but we experienced some scary moments, so I think that's why. And, height scares me a little bit but only if it is easy for me to fall to my death!
Follow Garret Gerloff first year in WorldSBK with the GRT Yamaha WorldSBK JR Team with the WorldSBK VideoPass.