Cortese: "Huge potential" for 2020, time to "show solidarity"
Monday, 23 March 2020 13:40 GMT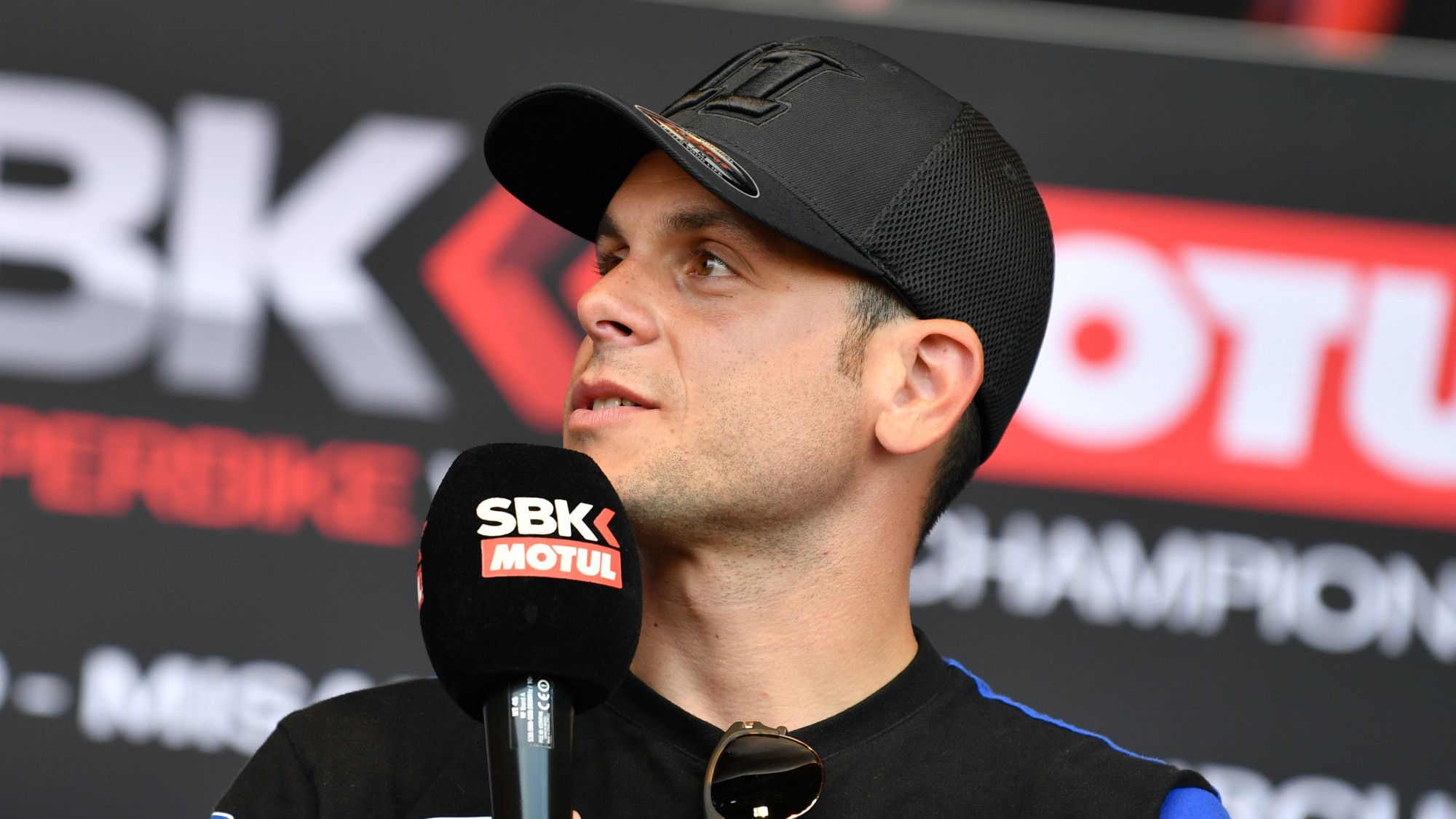 Double World Champion Sandro Cortese speaks of the current COVID-19 situation and how he is dealing with it
2018 WorldSSP Champion and stand-out 2019 WorldSBK rookie Sandro Cortese (OUTDO Kawasaki TPR) states his intentions for when racing resumes in 2020, and also talks about what he is doing during the forced break. The German rider put in a strong top ten showing at Phillip Island and he wants to showcase what he wants to continue the upward trend when the season continues.
Speaking about the suddenness of the COVID-19 outbreak in Europe, Cortese said: "We couldn't make any special arrangements, because it hit us all pretty quickly. I try to take the whole thing as seriously as possible, try to avoid social contact and stay at home. I train from home, I only go shopping when I absolutely have to, to stay away from other people. My girlfriend works in nursing and is teacher for nurses there, so she is right at the front and I notice a lot."
Cortese then spoke of the impact it has on his training, saying: "For sport, it is bad that you have no direct goal and do not know when you will race next time. With Supermoto, Motocross or Pitbike, everything you would do outside in the beautiful weather, you are limited. But that's not so difficult, because the condition is in the foreground anyway. You just don't have the pressure and you can't keep your training on the right level.
"Fortunately, I can do my training at home, training with the bike on a roll via an online platform, TRX training or rowing. Of course, when the weather is nice, you want to get out. As long as it's not forbidden for us, I do it with this nice weather, but only on my own. You know so little about the virus and you have to take the situation really seriously.
Moving on to looking back to the first round of the year, Cortese was content with his performances: "Phillip Island was very hectic for me. I flew to Australia and didn't know anyone from the team. The team's mechanics also got to know each other at the racetrack. Therefore, I had the attitude that one shouldn't expect too much. We worked hard, but it was realistic to see the race as training for long runs. think we did a solid job up, and we were ninth in Race 2. That is why, as soon as possible, I will continue wherever we left off.
"It was extremely tight, and we didn't have anything. It was a miracle that we got through the weekend this way! I have to give my team great praise. There was a little lack of material, but you can't expect Showa to provide you with the latest suspension parts within two weeks, because the latest material for the second race is coming. The new frame for the second race has also been announced."
Previewing the rest of the 2020, targets are still hard to set: "It is difficult to make an announcement for the rest of the season. I feel comfortable with Kawasaki. The change from Yamaha to Kawasaki was very similar, the feeling for the engine is very similar. The biggest change was the Ducati. I felt comfortable on all three motorcycles, but Kawasaki is my motorcycle for this year and I immediately noticed that there is huge potential. I still have to work a lot, but I immediately noticed that the motorcycle suits me."
"My message to the fans is: "Be sensible! The young people are not affected as much as the older ones, so in the current situation we don't have to look at ourselves, but more at the people who are at risk. At the moment we have to stick together, show solidarity and see that we can get through this difficult time."
Watch the 2020 WorldSBK season with the WorldSBK VideoPass!