Baz: "Ten Kate, Yamaha and Baz, a trio that can win!"
Monday, 23 March 2020 07:48 GMT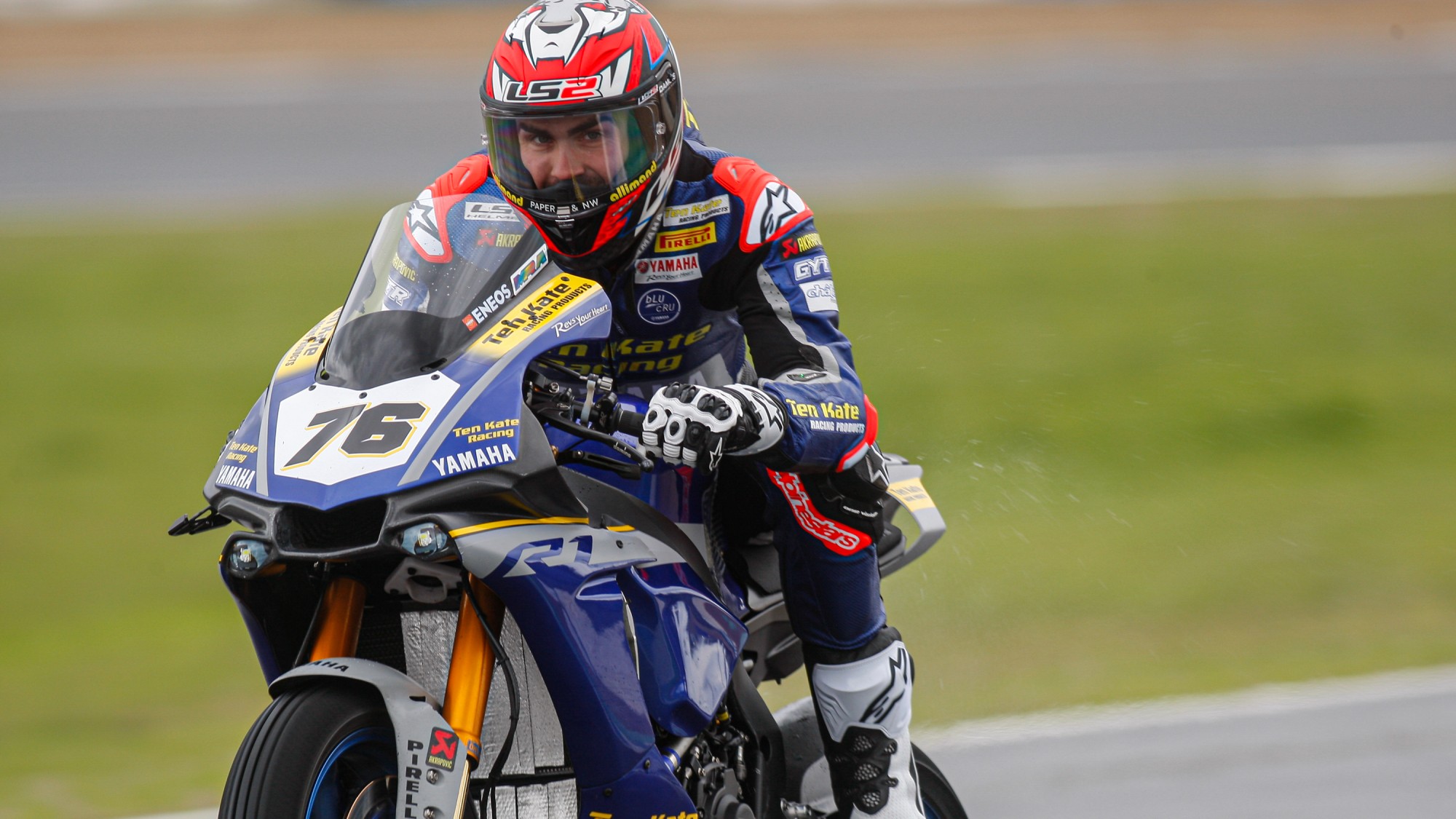 Despite the lockdown in France, Loris Baz keeps smiling and carries on with his training in order to be ready for the next round.
Like most of his rivals, Loris Baz (Ten Kate Racing - Yamaha) follows the rules of lockdown in France. But despite this mandatory "break", the Frenchman is focused on his physical preparation.
Between two workouts, the Yamaha rider spoke to worldsbk.com about his amazing start to the season and his schedule during this period. "We're dealing with it as best as we can with the fact that things are worse than we are," said Baz. "It's a problem, more or less depending on whether you're affected or not. I'm lucky that I'm doing well and so are the people around me. The hardest thing is to stay motivated, to keep working, knowing that we've already spent all winter for this."
"I'm taking this opportunity to improve my physical condition. For the moment, no races are cancelled, they are only postponed. There is still hope that we will have a good championship with a lot of races. There are worse things in sport than us. But, more globally, many people are much more affected than we are. We have to put our situation into perspective."
Forced to stay at home, Baz is however unable to train on a bike. "I do a lot of cardio and strength training," he explains. "I'm fully geared at home to do it all. I'm keeping up my winter preparation, even though we can't go out. I also take care of my family and friends and that's important."
At the end of this intense physical preparation, the Frenchman hopes to build on where he left off during the Yamaha Finance Round in Australia. Although unlucky, Baz has been fighting for the podium and even victory at each round. "This weekend was mixed," said the Yamaha rider. "On one hand, it's very positive, but on the other one it's also frustrating regarding the number of points we have scored. At the end of the day that's the most important thing. We could have scored a lot more. But we were really unlucky. I hate to say this, but I've been unlucky in Australia, I've been pushed twice… Last year we kept saying that we lacked preparation and the experience with the bike to play at the front of the field. But this winter we managed to follow a strong testing programme and we were ready to fight for the win."
"I think in Australia we showed that we can be here. Ten Kate, Yamaha and Loris Baz is a trio that can win. We've been in front in every race, but these things happen. I'm very happy with the work we have done in the preseason, which now allows us, as a private team, to have the level to beat the official structures."
For the next round, initially scheduled to take place in Jerez, Baz was expected to have the 2020 version of the YZF-R1 engine. "If all goes well, I'll still have it at the next round. Unfortunately, due to the situation with the lockdown and transport problems, we don't really know what the situation is."
"I'm expecting a little bit more top speed and more power on top. That's what we're missing right now. We saw it in the second race at Phillip Island: I was passed in the straights and it was hard to lead the race. That's why I did my best to stay in front and not be caught up by the group behind us. I think the 2020 engine is working a bit better. We need a little bit more so we don't get caught up in the straights. There are a lot of other qualities on the bike that you must use. Just like in MotoGP™, the bike is a very smooth and gives power perfectly at the maximum lean angle."
Among the new features, however, Baz has the latest aerodynamic evolution, which helps tall riders. "I think the bike behaves better overall," he says. "Even in terms of wheelies, the new fairing makes the bike more stable. I think we still have some work to do. I'm not in the factory team, but I'm involved in the development of the Yamaha. The aerodynamics haven't been fully explored yet and I think we can do better to help the taller riders like Toprak, Michael and me. I think we will improve throughout the year."
Relive Loris Baz's 2020 season debut and the full MOTUL FIM World Superbike Championship with the WorldSBK VideoPass.