Where did it all start changing?
Thursday, 18 July 2019 09:56 GMT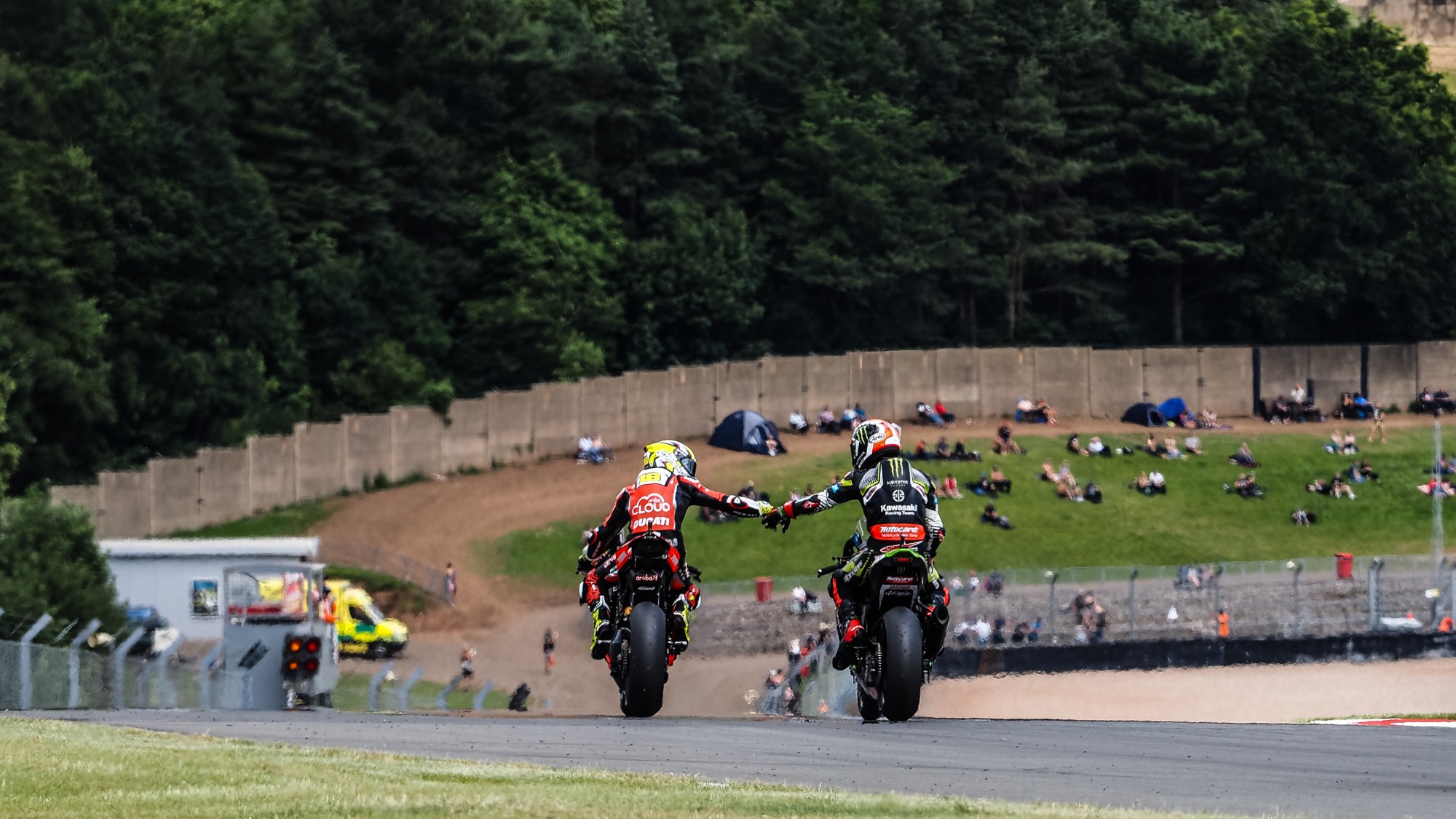 Statistically, Alvaro Bautista has dominated the 2019 WorldSBK season. WorldSBK commentator Steve English looks back at how the season has played out
Hubris can be a dangerous thing. It can fool you into believing the hype. It can paper over the cracks. It can lead to a dramatic fall. Ducati and Alvaro Bautista have found this to their downfall in 2019 with a 142-point swing in the World Superbike championship over the last ten races. In that time the Spaniard has won once but hit the deck five times in races and at Laguna Seca he took home a doughnut from the United States; zero points.
It's been a remarkable turnaround for the rider who – just two months ago – was regarded as having raised the bar in WorldSBK. That bar is still set by Jonathan Rea and the four times WorldSBK Champion is now very much on his way to title number five. It's been a remarkable season where each of Bautista's mistakes have been understandable in isolation. As a collective however, they are almost impossible to fathom.
The crashes in Jerez, Misano, Donington Park and Laguna Seca all came when the Spaniard was in a position to claim a points haul that would have made him almost unassailable in the title lead heading into the Summer break. Crashing from comfortable leads at Jerez and Misano, he laughed off the first crash, discounted the second but after being caught out in the rain at Donington Park, it was clear that he knew the pressure had shifted.
The warning signs were there all along for Bautista. He even warned us about them by saying how difficult the Ducati Panigale V4 R could be when it wasn't in the perfect setting window. At Assen, in low track temperatures, he struggled to find the balance on Friday and it was only during the Tissot Superpole session that he finally found a solution. He went on to win both races that weekend but at Imola he truly looked vulnerable for the first time.
The testing Italian circuit was always likely to play into the strengths of Kawasaki and the experience of Jonathan Rea. So, it played out with the Northern Irishman able to maximise his potential that weekend and claim a double success. Since then, the Kawasaki rider has continued to apply pressure on Bautista but with the Spaniard crashing out of the lead battle on four occasions, most of his wounds are self-inflicted.
While Rea was able to settle for podiums finishes, and all-important points, in the first half of the year it seems that Bautista was unable to heed the lessons of his title rival. When Rea knew winning races was almost impossible he did his best to maximise his points. When he could win races, he did just that. Ducati developed an incredible weapon in the form of the V4 R but it's not as adaptable as the Kawasaki and Bautista's title hopes are now on a knife edge because he couldn't settle and instead, consistently rode to the limit. When he overstepped that limit he had no margin for error.
With a new bike, a new team, new tyres and a new championship, there's been a lot of change for Bautista this year. He's also had to adapt to being a star attraction after years of running in the midfield of the MotoGP™ pack. His time there netted him a dominant 125GP title but in 250GP he struggled for consistency. In the premier class, machinery issues were a regular complaint. The move to WorldSBK reignited his career and reminded everyone of his talent. It's also reminded everyone that going up against Rea you need to be quick witted as well as quick on the track.
Rea and Kawasaki are relentless. They demand perfection from each other and with Pere Riba pulling the strings, the reigning champions have found a way to stay relevant throughout the season. Now they're able to race with the title on their minds once again. In Race 2 on Sunday, Rea only had to chase Chaz Davies home and he did so to settle for 20 points and while it brought an end to his run of six consecutive victories, it allowed him to open an 81-point lead in the standings.
With four rounds remaining, Bautista will need to be perfect for the rest of 2019 and rely on Rea and Kawasaki making mistakes. This season has been one where momentum has swung one way and then the other and while it's highly unlikely to swing the Spaniard's way, it would only be as crazy as the turnaround in fortunes we've already seen.