W for win: Who will be crowned 2019 World Champion?
Monday, 10 June 2019 09:00 GMT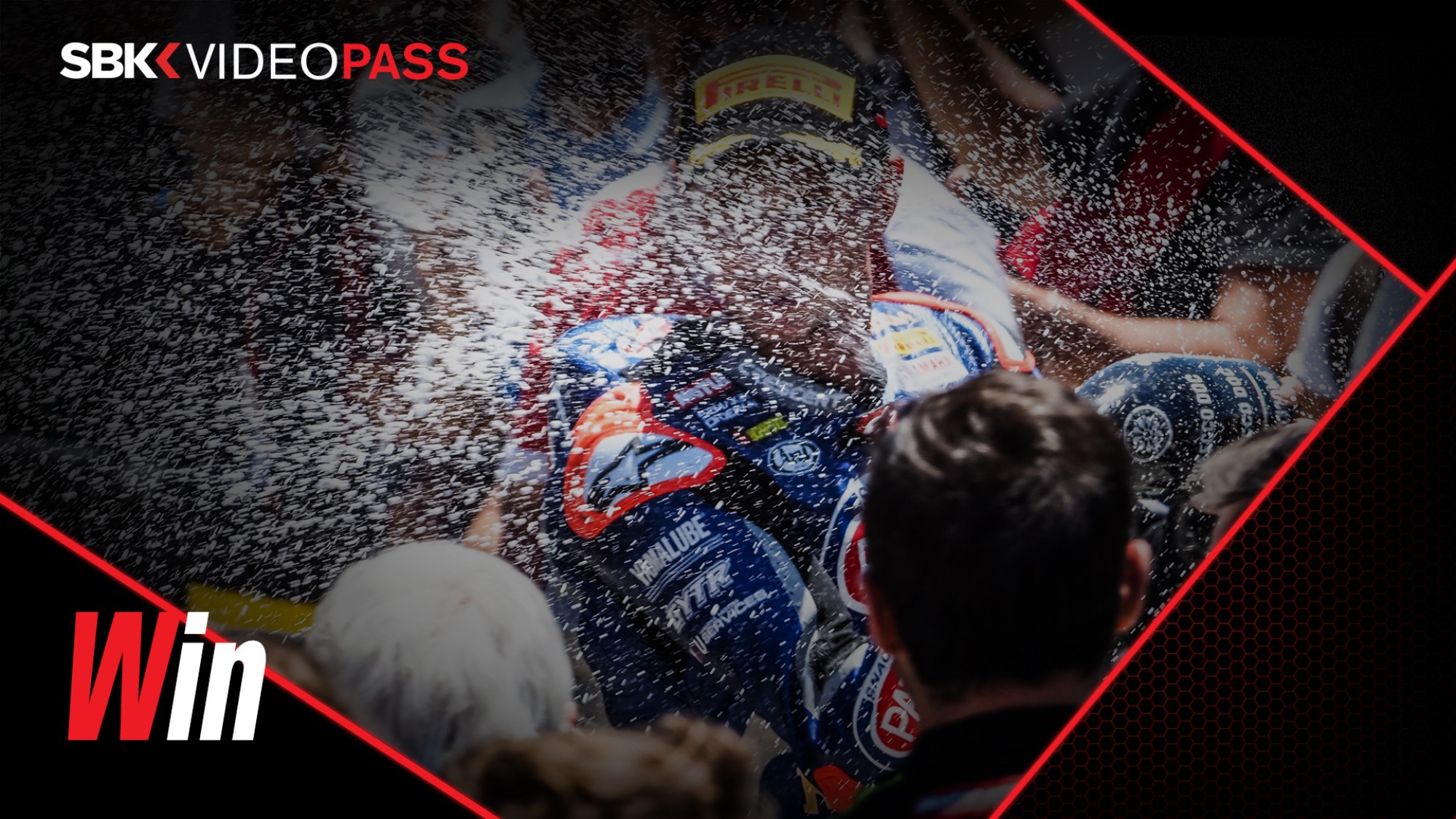 The best of the 2019 campaign is yet to come. Who will get his hands on the title this year? Keep watching WorldSBK and find it out!
Passion, sport, dreams, development... For each rider and team, there are multiple different reasons why they all want to take part in the MOTUL FIM Superbike World Championship. But whatever drives them to contest the most competitive and famous production-based world championship, there is just an ultimate goal that all of them have in common: winning the title and become world champions.
Fighting to win is part of each rider DNA, and whether they are riding with the sun or under the rain, 100% fit or even still recovering from injuries, they never give up and always push beyond their limits to achieve that dream.
Becoming world champions is the dream that also Alvaro Bautista (Aruba.it Racing – Ducati) and Ducati have. Since his arrival in WorldSBK this season the Spaniard has made winning his constant. He hit the championship like a storm, won the first 11 races of the year, and now his next goal is to dethrone the current title holder, Jonathan Rea (Kawasaki Racing Team WorldSBK). It seems that a new era is about to begin, but the reigning World Champion has not given in, and he keeps proving it on the tarmac. He took a double win in Imola, and he continues to stay close behind his rival, ready to capitalize on his insecurities.
In the last four years, Rea was able to reach the unreachable, breaking records, and winning the WorldSBK World Championship title four times in a row. He continued to show an impressive form even during the pre-season time, and that is why we all headed into the new season with a big question mark pending on our heads: will Johnny be able to make history and win his fifth back-to-back WorldSBK title this year?
But 2019 has proven to be something we couldn't have imagined before, and as we are reaching the turning point of the season, we have well clear in mind that everything can still happen, and that predictions are impossible to be made.
Nothing has been decided yet, and as we head into the second part of the 2019 season, the battle for the championship title will get fiercer than ever before. WorldSBK will roll onto new circuits for current championship leader Bautista (Portimao, Magny-Cours, and Argentina), which means that his rivals will have more chances to defeat the Spaniard and his Ducati Panigale V4 R on their unknown territories.
The second part of the 2019 season will give us the answer that we are all waiting. Who will win the world championship title this year?
Find out who will take the next WIN at the MOTUL FIM Superbike World Championship. Don't miss the most exciting part of the 2019 campaign thanks to the WorldSBK VideoPass, NOW 50% off its price!