S for Speed: It is fast and furious in WorldSBK!
Monday, 17 June 2019 09:45 GMT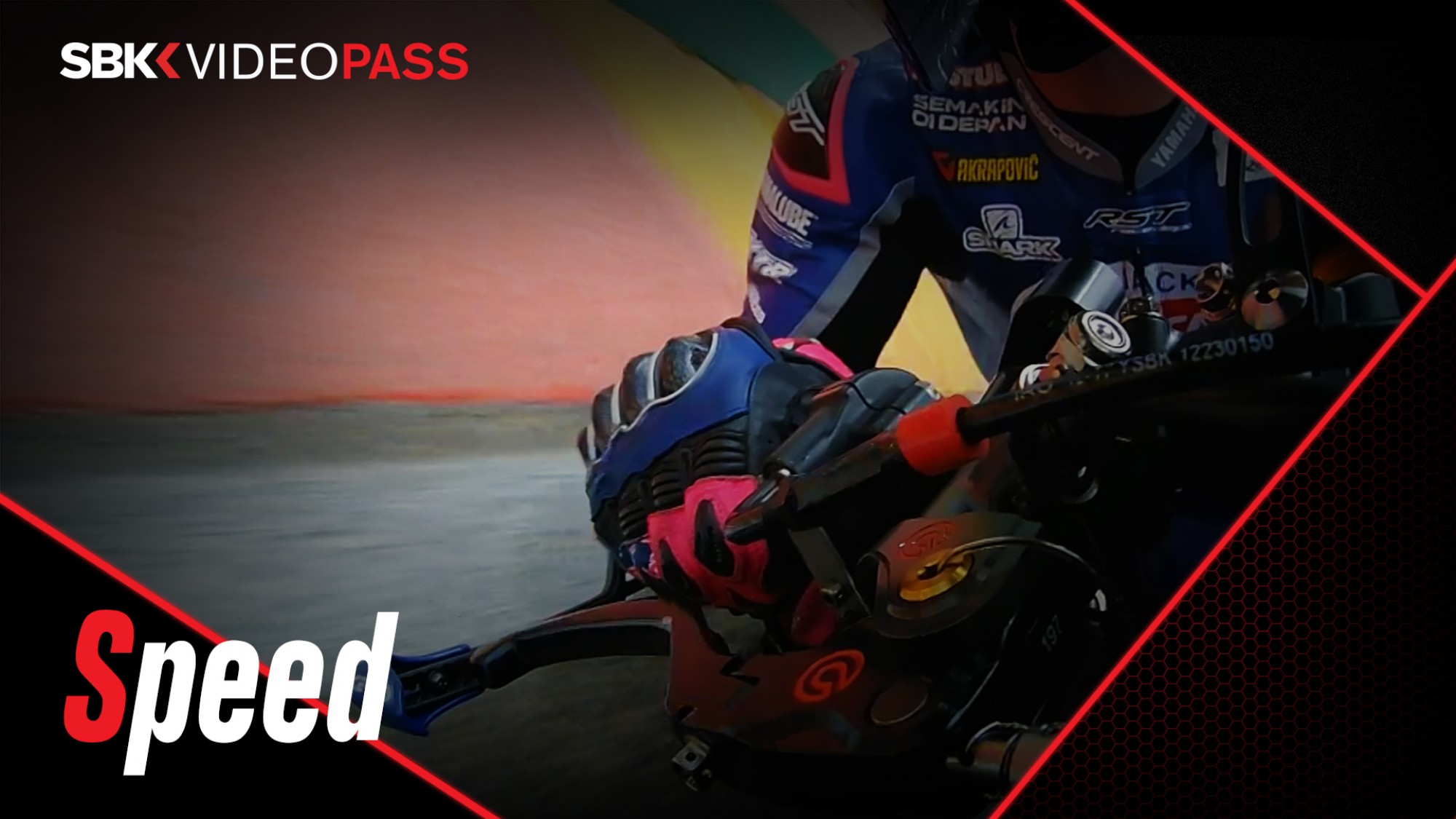 No matter what happens on track, speed is the only common thing that everyone needs to win!
One thing every bike, every rider and every team needs to compete at the front of WorldSBK is speed. Without speed, you are not going to win races, achieve pole positions or set fastest laps. Whether that be in dry or wet conditions, at specific circuits or in particular climates, on the day, you need speed and that can be formed by many different ways in WorldSBK.
One thing you need is the correct bike set-up, because without the bike handling how it needs to, having out-and-out speed is going to be a tall order. Having outright speed is not always a necessity however, as in Race 1 and 2, they are longer – but that just means a bike set-up is needed that will give you the speed over the distance. After all, speed comes in many different ways and formats, it is just which type of speed is appropriate for which situation.
In 2019, Alvaro Bautista (ARUBA.IT Racing – Ducati) has had speed in almost every possible way, whether it be for one lap or for race distance. Romping to three successive pole positions and eleven straight wins, Bautista found the optimum set-up for the Ducati at circuits which are completely different, as well as having his own natural skill and speed. Thus, making it the winning formula. However, even the winning combination for the first four rounds couldn't make it a perfect opening five rounds, as Bautista's speed was out-gunned by reigning four-time WorldSBK Champion, Jonathan Rea (Kawasaki Racing Team WorldSBK).
And at the end of the day, it is this constant battle which speed will be at the centre of. Not only is it something that you have to use to win races but when someone with more speed comes along and beats you, you have to find more pace and use it as a weapon to fight at the front with. Tactics alone don't always work, as you need the basics of speed to enable you to implement tactics and race craft.
With WorldSBK, action is just around the corner and as the 2019 season unfolds, speed is breaking records at every circuit, with lap records being broken seemingly at each opportunity. Teams that have lacked an aspect of speed during the opening half of the season will develop their bikes to challenge at the front of the field, with more speed in order to fight for race wins and battle with the already established manufacturers. Speed can be developed and in 2019, it is being developed at great pace – so the second half of the year looks set to be thrilling!
Watch the WorldSBK season continue to unfold with 50% off the WorldSBK VideoPass!
W for win: Who will be crowned 2019 World Champion?
O for Origins: WorldSBK has rich foundations!
R for Rebellion – Riders born to defy expectations
L for Luck – Fortune favours the brave in WorldSBK!