Important changes to the WorldSBK Losail Schedule
Monday, 21 October 2019 11:03 GMT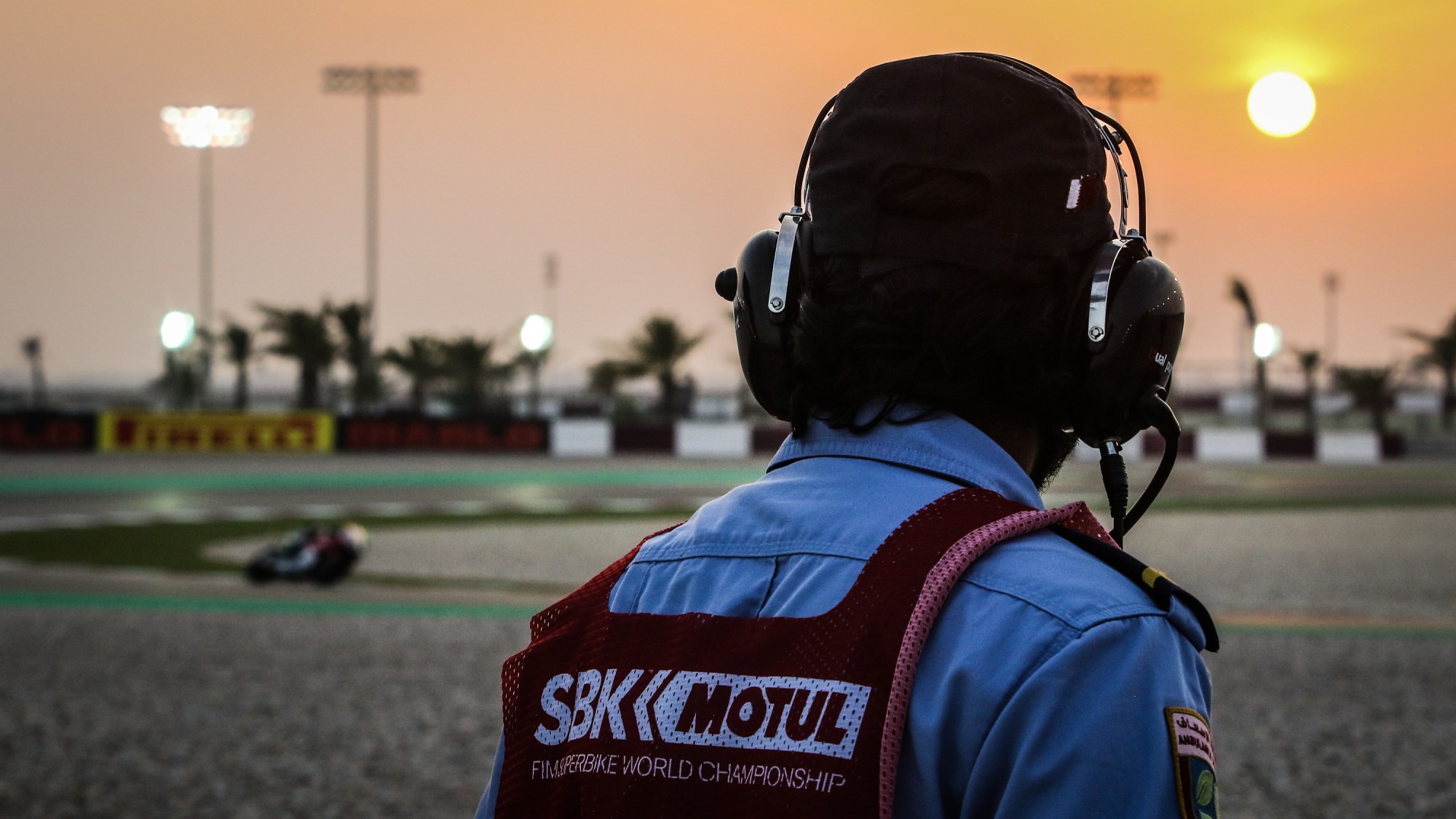 The Motul Qatar Round at Losail promises to bring excitement, tension and plenty of drama right through the three days of racing!
Uncharacteristically, action starts on Thursday at the Motul Qatar Round, in accordance to the traditional Qatari weekend. On-track action commences at 15.15 (LT – GMT+3) before closing at 20:50, with all three classes in action at the Losail International Circuit. Then, it's the first of two race days on Friday, with bikes taking to the track from 15:00 with WorldSBK FP3 for 20 minutes and then Tissot Superpole at 17:30; Race 1 erupts at 20:00. Warm Ups start from 14:00 on Saturday, whilst it will be racing until the end of the day from 16:00, starting with the WorldSBK Tissot Superpole Race. World Supersport's title deciding race starts at 18:15.
Watch all the action take place at the Losail International Circuit with the WorldSBK VideoPass!
All times are local time (LT)
Thursday 24th
15:15 – 15:45 WorldSSP300 FP1
16:00 – 16:45 WorldSSP FP1
17:00 – 17:50 WorldSBK FP1
18:15 – 18:45 WorldSSP300 FP2
19:00 – 19:45 WorldSSP FP2
20:00 – 20:50 WorldSBK FP2
Friday 25th
15:00 – 15:20 WorldSBK FP3
15:35 – 15:55 WorldSSP FP3
16:10 – 16:25 WorldSSP300 FP3
17:30 – 17:55 WorldSBK Tissot Superpole
18:10 – 18:35 WorldSSP Tissot Superpole
18:50 – 19:10 WorldSSP300 Tissot Superpole
20:00 WorldSBK Race 1
Saturday 26th
14:00 – 14:15 WorldSBK Warm Up
14:25 – 14:40 WorldSSP300 Warm Up
14:50 – 15:05 WorldSSP Warm Up
16:00 – WorldSBK Tissot Superpole Race
17:15 – WorldSSP300 Race
18:15 – WorldSSP Race
20:00 – WorldSBK Race