Injury update: Grateful Laverty aiming for Misano return
Tuesday, 21 May 2019 10:59 GMT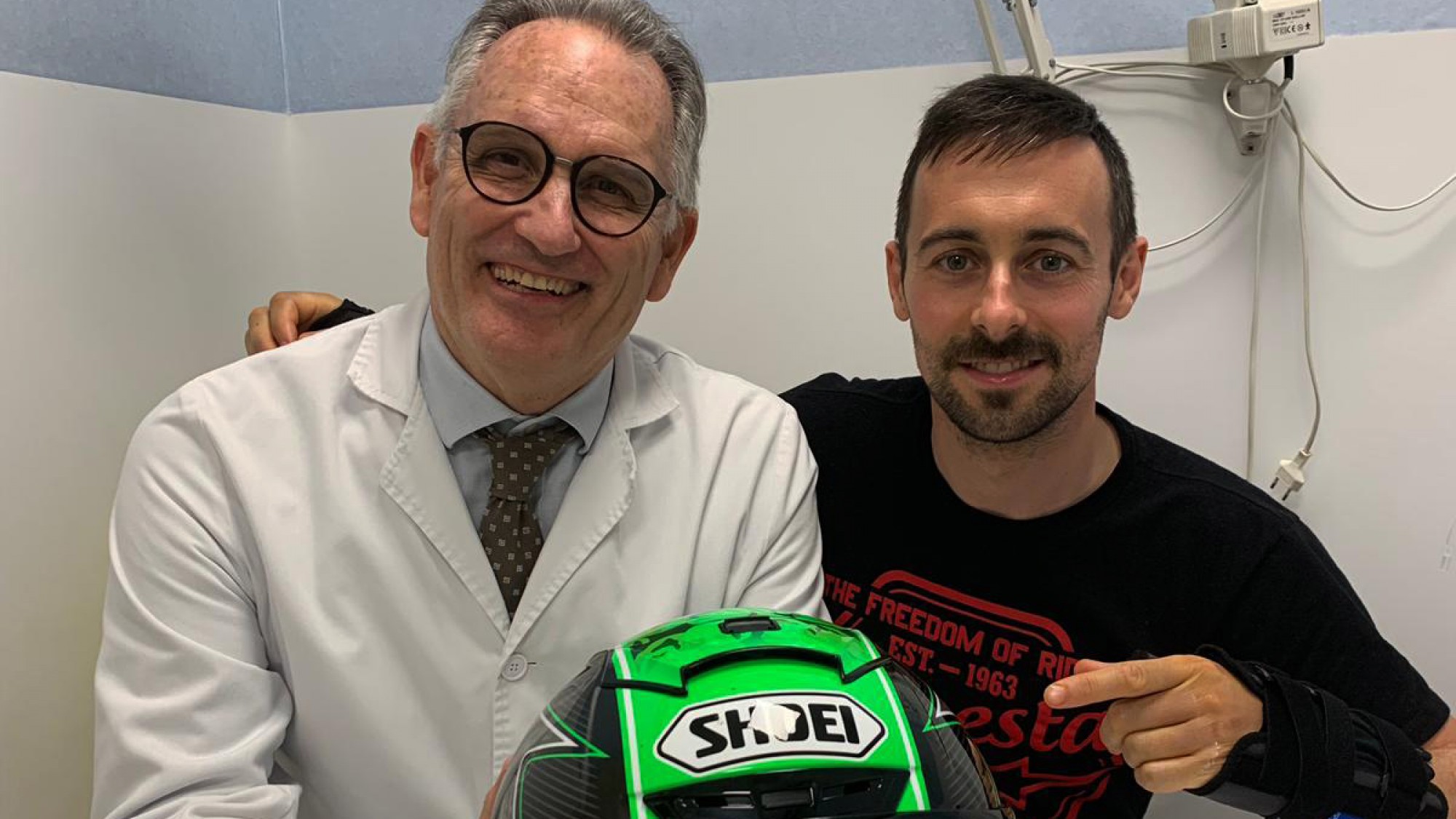 The Irish racer is well on the road to recovery after facing surgery on both of his wrists
One week after his final surgery, Eugene Laverty is finally back home in Northern Ireland and focused on making a full and swift recovery. The Irish rider injured several bones in both his right and left wrists at the start of Free Practice 1 at the Autodromo Internazionale Enzo e Dino Ferrari di Imola, prompting an urgent visit to the local hospital facilities.
Laverty travelled that same night to Barcelona, where he underwent further examinations and a first surgery performed by renowned specialist Xavier Mir the following day. With the injuries on his right wrist deemed the more severe of the two, a second operation was scheduled for Tuesday 14th on his left side.
Back home at last, an Italian return is the goal for Laverty. The Irish rider has spoken out this week about the two procedures, the extent of his injuries, and how even while lying on a hospital bed he had one eye on what was going on in Italy.
"When I injured my left wrist previously in 2015 I traveled to Barcelona to be operated on by Dr. Mir. He did a great job then and so this time with a badly fractured right wrist I knew that he was quite simply the best man for the job. My wife Pippa and our friend Sarah drove me through the night to Barcelona in time for my surgery on Saturday morning. Thankfully Dr. Mir was able to repair my right wrist without compromising the joint movement which is very important for a motorcycle racer's throttle hand. In all there were seven fractures across the radius, ulnar styloid process and scaphoid of the right wrist.
"After the first surgery I was able to relax a little as I wasn't as worried about the surgery on the left wrist and first metacarpal on Tuesday. I watched the races from Imola in my hospital bed and dreamed about what might have been. I have a fantastic bike in the Ducati V4 R and together with Team Go Eleven I aim to return to Misano and continue our fight towards the podium".
The Team Go Eleven rider also has a message for the people that cared for him those critical first days: "Thank you to the medical staff at both the Imola circuit and hospital and a special thank you to Doctor Mir and all of the medical staff at Hospital Universitario Dexeus for allowing me to continue my dream."
Follow all the action from the 2019 WorldSBK Season with WorldSBK VideoPass!