Eugene Laverty update: Irishman reveals extent of wrist breaks
Monday, 13 May 2019 14:09 GMT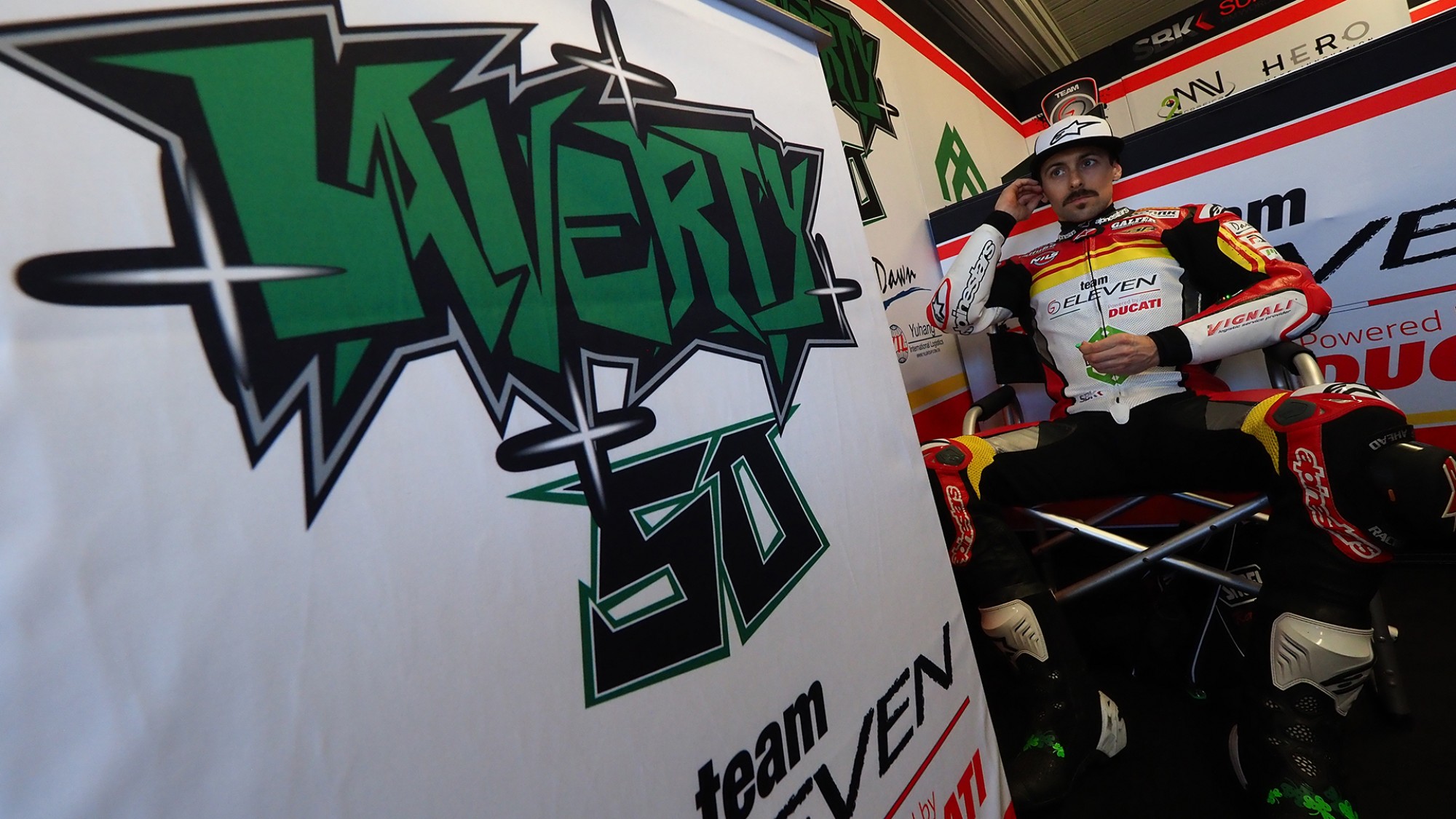 It was an Imola to forget for Laverty, as he speaks of seven fractures to one wrist after a Free Practice crash!
If Eugene Laverty (Team Goeleven) didn't have bad luck, then he wouldn't have any luck at all. Laverty's season, which had just started to gather momentum after a strong Motocard Aragon Round and Motul Dutch Round, was halted in its track as the Irishman suffered a double wrist break.
A brake failure in Thailand was the last bad luck Eugene Laverty wanted to experience in 2019 but the Irishman has been sidelined temporarily after breaking both of his wrists in several places, following a scary accident in FP1 at Imola on Friday morning. The 13-time WorldSBK winner was sent initially to Imola hospital before flying to Barcelona for an operation.
Speaking after the first operation, of which there is another one scheduled, Laverty said: "I had my first operation on my right wrist on Saturday and it was the one I was most worried about. There were seven fractures inside and three pretty big ones so, Dr. Mir has come to my rescue and held the job. I am a lot more relaxed about that now, as I know it will be OK."
Dr. Xavier Mir is renowned doctor amongst top motorcycle racing athletes, specialising Orthopedic Surgery and Traumatology. His experience is invaluable to many riders' careers and has worked on many complex injuries before.
Continuing with his left wrist, Laverty said: "Now, I have to think about this one (left wrist) tomorrow, that will be the second surgery. I have got three procedures on that one, we couldn't do them both together because it would've been a six-hour operation or something, and I don't think my body can accept that! It is not ideal, and I am hopeful of a 100% recovery. These things happen and unfortunately, in the last couple of years, they seem to be happening to me."
The popular Irishman was replaced by Tommy Bridewell at Imola, and it's not yet clear the recovery time needed for Laverty.
Keep up-to-date with the WorldSBK season in 2019 with the WorldSBK VideoPass!