Manufacturers profiles ahead of Circuito San Juan Villicum
Wednesday, 10 October 2018 08:00 GMT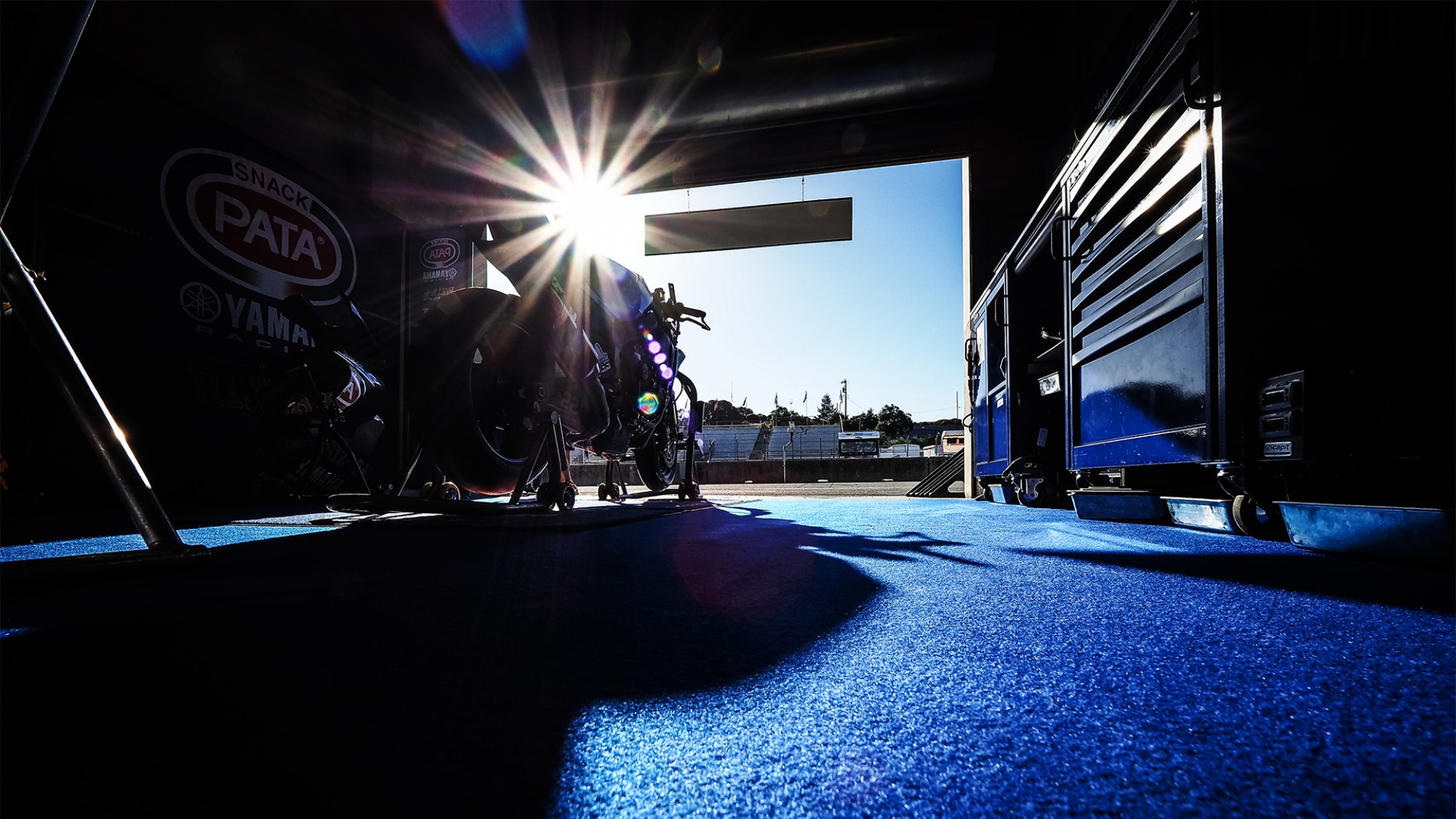 Have a read of how bikes have debuted around WorldSBK tracks in the past
Motorland Aragon was the first new track introduced in this decade. The inaugural MOTUL FIM Superbike World Championship races were held here on the 19th of June, 2011.

The 2011 season will be remembered for Carlos Checa's dominance with his Ducati. However in the first race at Aragon he crashed out, leaving Melandri (Yamaha) to fight off the Aprilias of Max Biaggi and Leon Camier and winning Race 1. Kawasaki were yet to find their best form and Tom Sykes was fifth in race one. BMW recorded a trio of finishes in eighth, ninth and 10th, with Ayrton Badovini, Leon Haslam and Troy Corser. It was a bleak day for Honda, as the only rider for the Japanese manufacturer, Ruben Xaus, was 16th after an off-track excursion.

In Race 2 Aprilia came out victorious with Biaggi, whilst Yamaha completed their good weekend with Melandri in second and Checa secured a podium for Ducati in third. A good variety of manufacturers were represented in the top five as Michel Fabrizio was fourth for Suzuki and Joan Lascorz fifth for Kawasaki.
The following year it was the turn of Moscow, on the 26th of August 2012.

Moscow Raceway, Russia: 2012 was a season long battle between Tom Sykes (Kawasaki), Max Biaggi (Aprilia) and Marco Melandri (BMW), and the championship was decided at the very last race by only half of a point in favour of Biaggi.

The races in Russia were a good example of this championship battle, as in Race 1 Sykes won from Melandri and Biaggi. Ducati had to settle for a seventh with Niccolo Canepa, whilst Honda were further down the road with Hiroshi Aoyama in 13th.

In Race 2 the BMW of Marco Melandri came out as the winner, while Tom Sykes took the runner up spot for Kawasaki. Biaggi was out after a crash with Leon Haslam, and Chaz Davies held the Aprilia flag high, finishing in third. Just like at Aragon the year before, we had five manufacturers represented in the top five: Carlos Checa was fourth for Ducati and Leon Camier fifth for Suzuki. Honda managed a seventh with Rea, despite an accident after a rival highsided in front of him.

Istanbul Speed Park, Turkey: Entered the calendar in 2013 on the 15th of September, in a year marked by Tom Sykes and Kawasaki dominance.

In the very first race there however, it was the Aprilia of Eugene Laverty that took the win, as Melandri was second for BMW and Sykes third for Kawasaki. Honda recorded a ninth and 10th with Leon Haslam and Michel Fabrizio. It was one of the darkest days in Ducati's history, with no bikes from Bologna reaching the finish line in both races.

In Race 2 Laverty won again for Aprilia, as the Italian factory also got a second bike on the podium in third with Guintoli, as Sykes took second for Kawasaki. BMW were just off the podium with Melandri in fourth, and Honda finished in eighth with Leon Haslam.

Sepang, Malaysia: Welcomed in 2014, on the 8th of June.

Aprilia were dominant that day as they secured a double podium in both races with Melandri and Guintoli. Suzuki were able to take the third spot in Race 1 with Eugene Laverty, while Chaz Davies was fourth for Ducati and Rea 6th for Honda, followed by his team-mate Leon Haslam. David Salom was ninth for Kawasaki and Leon Camier managed a top 10 finish for BMW.

In Race 2, Sykes was third for Kawasaki behind the Aprilias. To find another manufacturer we have to scroll down to sixth: Rea for Honda, followed by Laverty on a Suzuki and Chaz Davies for Ducati. Leon Camier wasn't able to repeat his Race 1 performance, ending up 12th for BMW.

Buriram, Thailand: The most recent new addition to the calendar.

On to 2015, the first year of Rea riding for Kawasaki. After the first weekend in Phillip Island, Rea was level on points with Leon Haslam (Aprilia). This was the last time Rea was not alone at the top spot of the Championship…for three years! After a dominant double in Buriram, which he tackled for the first time on the weekend of the 22nd of March, he took the Championship lead and kept it until the end of the 2017 season.

Haslam was second for Aprilia in both races, whilst Guintoli took fifth for Honda, Alex Lowes sixth for Suzuki and Matteo Baiocco seventh for Ducati in Race 1, and 8th in Race 2. Chaz Davies - the reference rider for Ducati - had a bad day, crashing in both races. BMW's best result in the first weekend at Buriram was a 14th in Race 1 and a 13th in Race 2.

The Buriram 2015 weekend marked the final presence of three-time World Champion Troy Bayliss: he was 9th and 11th for Ducati after having qualified in 7th, at almost 46 years of age.
All the racing action from the new circuit of San Juan begins from 12th – 14th October, and don't miss any action with the WorldSBK VideoPass.