Don't miss the updated schedule for the Motul Argentinian Round
Tuesday, 9 October 2018 09:55 GMT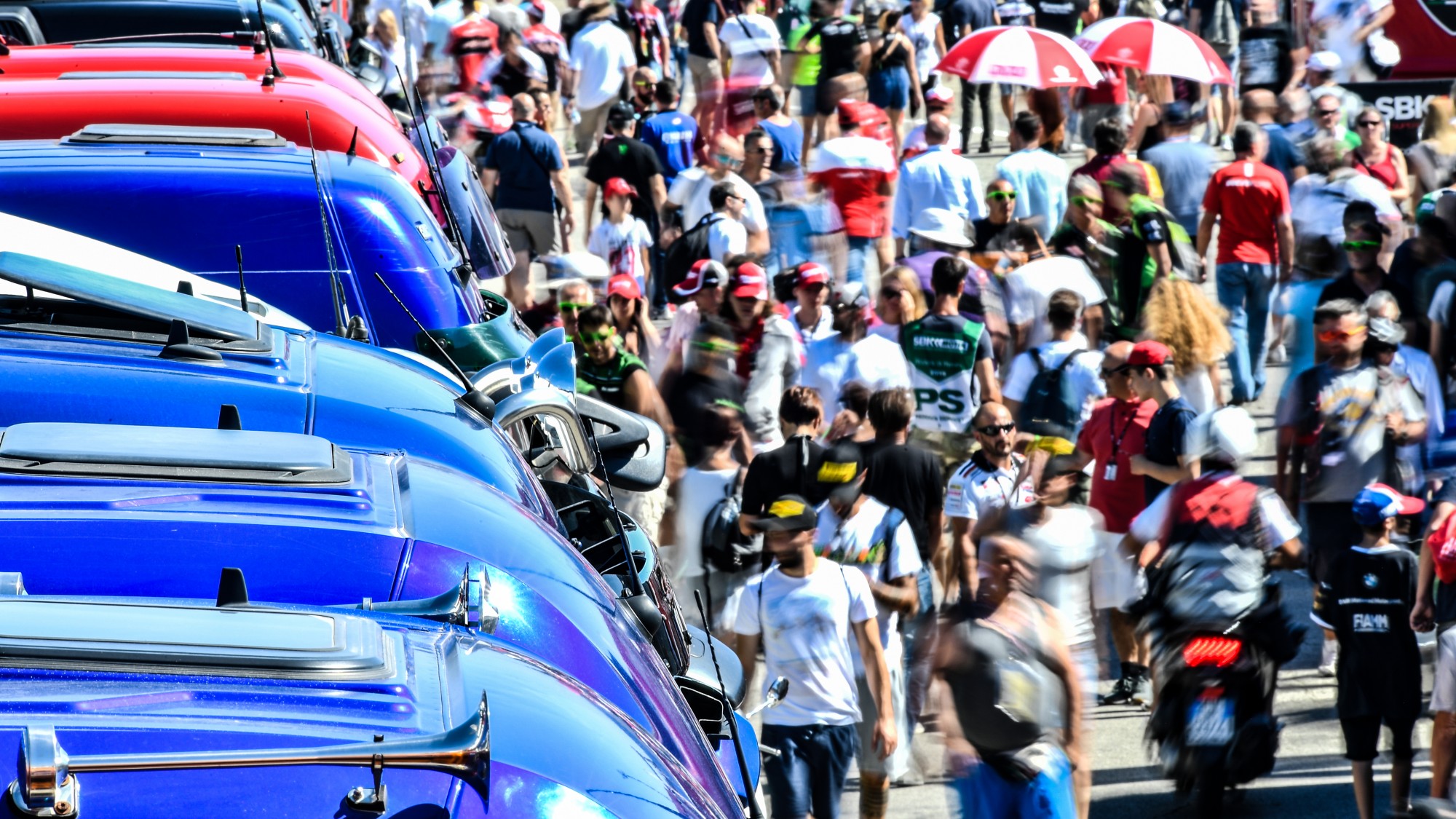 Check out the timings for WorldSBK's first South American races
Round 12 of the MOTUL FIM Superbike World Championship sees the paddock head out to a new destination in Argentina and the Circuit San Juan Villicum. The WorldSSP title is on the line in South America as is the WorldSBK manufacturers championship – check out the updated time schedule for the Motul Argentinian Round and don't miss out on any of the action.
The WorldSBK riders will hit the Argentinian track for the first time ever at 9:45LT (GMT -3) for the first free practice session, with their WorldSSP counterparts doing the same at 10:40. WorldSBK FP2 will follow at 12:35, with the third and final timed session of the day starting at 16:05.
The action on Saturday kicks off early with the WorldSBK FP4 at 10:45, but the day really gets going in the afternoon, with Superpole 1 starting at 13:30, followed by Superpole 2 at 13:55, and the first ever WorldSBK race in Argentina at 16:00.
After the morning warm-up sessions, it's lights out for the WorldSSP grid for their first racing experience in South America at 14:30. Then, WorldSBK Race Two will close the show again at 16:00, rounding off what promises to be a thrilling weekend.
Follow qualifying and all the races from Argentina thanks to WorldSBK VideoPass.
FRIDAY 12 OCTOBER

14:45-15:25

WorldSBK

Free Practice 1

15:40-16:30

WorldSSP

Free Practice 1

17:35-18:15

WorldSBK

Free Practice 2

20:00-20:50

WorldSSP

Free Practice 2

21:05-21:45

WorldSBK

Free Practice 3

SATURDAY 13 OCTOBER

15:45-16:05

WorldSBK

Free Practice 4

16:15-16:35

WorldSSP

Free Practice 3

18:30-18:45

WorldSBK

Superpole 1

18:55-19:10

WorldSBK

Superpole 2

19:30-19:45

WorldSSP

Superpole 1

19:55-20:10

WorldSSP

Superpole 2

21:00

WorldSBK

RACE 1

SUNDAY 14 OCTOBER

16:00-16:15

WorldSSP

Warm-up

16:30-16:45

WorldSBK

Warm-up

19:30

WorldSSP

RACE

21:00

WorldSBK

RACE 2