Marc Márquez spendet großes Lob für Alvaro Bautistas WorldSBK-Debüt
Sunday, 14 April 2019 08:11 GMT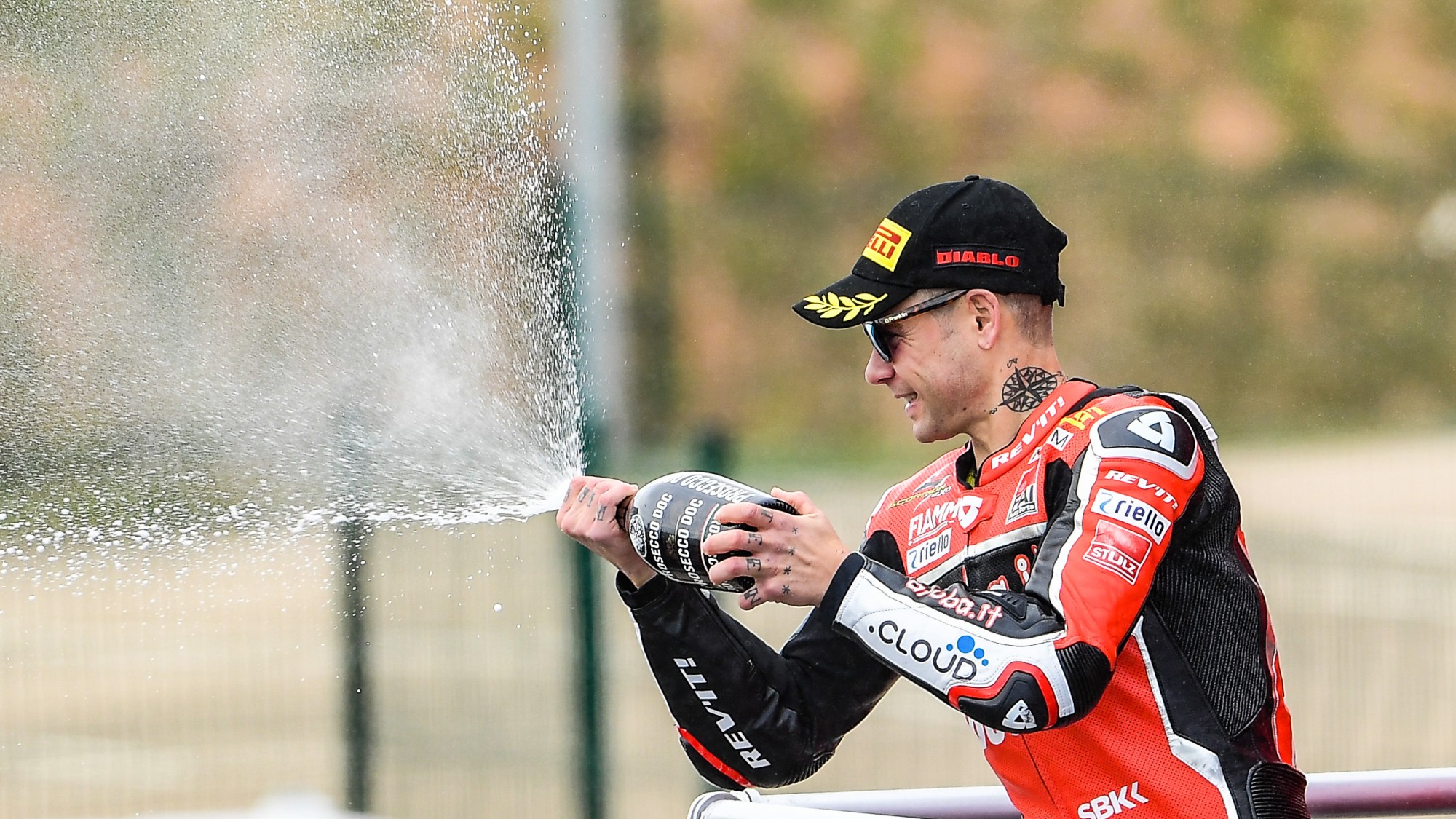 Der MotoGP™ Champion hat die Leistungen 2019 seines Landsmanns genau beobachtet.
Von einem Leader zum anderen, von MotoGP™ zur WorldSBK. Márc Márquez, fünffacher MotoGP™-Weltmeister vom Team Respsol Honda, wurde nach Álvaro Bautistas beeindruckendem Start in die MOTUL FIM Superbike World Championship gefragt. Der Spanier – der heute auf dem COTA von der Pole Position starten wird – hatte eine klare Antwort.
"Ich mag Motorsport und ich mag die Superbike-Weltmeisterschaft. Darüberhinaus verfolgen wir auch Bautista, da er Spanier ist und aus der MotoGP™ kommt. Es ist klar, dass er nicht nur wegen seines Motorrads gewinnt, ich habe das irgendwo gehört, aber ein Fahrer ist soviel mehr als nur das Motorrad auf dem er sitzt. Alles trägt dazu bei, wenn ein Fahrer wie Baustista, der ein ehemaliger Weltmeister ist, sich selbst in der idealen Atmospähre wiederfindet und sich dabei wohlfühlt – ja dann ist er auch in der Lage, solche Leistungen zu bringen. Er hat das in Australien bewiesen und tut es seit dem immer wieder."
Beide Piloten werden ihre Position an der Spitze der Weltmeisterschaft an diesem Wochenende verteidigen, und beide werden dies von der Pole tun: Bautista in den Niederlanden – mit beiden Rennen live und OnDemand, dank des WorldSBK VideoPass – und Márquez beim Red Bull Grand Prix of the Americas, der dritten Runde im MotoGP™ Kalender.