Jakub Smrz to become team manager of ACCR Czech Talent Team – Willi Race in WorldSSP300
Tuesday, 18 December 2018 10:18 GMT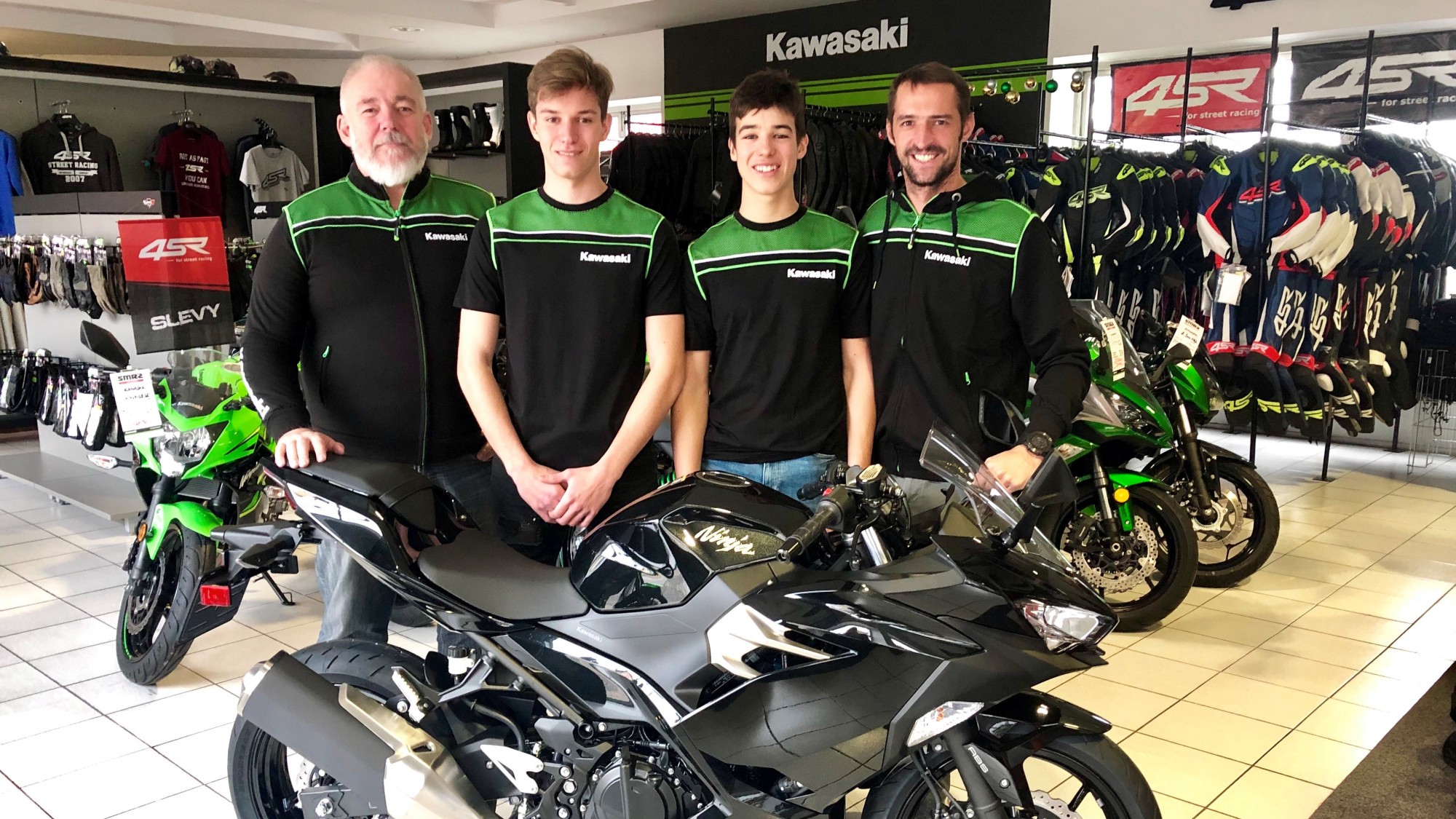 Czech star set up for a new challenge after announcing retirement in 2018
Another new team will line up in WorldSSP300 for 2019, as former WorldSBK rider Jakub Smrz has recently announced he will take part to 2019 FIM Supersport 300 World Championship as team manager of the brand-new team ACCR Czech Talent Team – Willi Race.
After announcing his retirement at the age of 35 this year, the Czech star will now begin a new career in coaching and will take up the new role as team manager of the team born from a partnership between the former SBK® rider, the Czech Motorcycle Federation (ACCR) and Willi Race. The team will also benefit from the support of Kawasaki Czech Republic and Smrz Moto, Czech Kawasaki dealer managed by the Smrz brothers.
With over 150 starts in WorldSBK alone, 20 years of racing experience and 5 podiums took in the top class in his overall career, Smrz feels ready to take on this new challenge and he will put all his effort and use his knowledge to form and grow new young talents coming from his country.
"I have always wanted to remain active in the racing scene after ending my career as a rider" said Smrz. "I am happy, and I feel ready to take on this new challenge. With more of 20 years of racing experience I feel that I can help the Czech riders not only to take their first steps in the international racing scene but also, I believe I am ready to help them develop their riding skills. Now we must work hard but I believe this project has a lot of potential thanks also to Willi Race's experience and the support of the Czech Motorcycle Federation (ACCR)".
The brand new WorldSSP300 team will line up two Kawasaki Ninja 400 with riders Vojtěch Schwarz, crowned Czech SSP300 champion twice and who made a wild card appearance last year in his home round at Brno and Oliver König who will make his debut in the FIM World Supersport 300 Championship for the first time next year.
"I'm very happy for this opportunity. My dream is coming true! I believe that this project can be successful and I'm looking forward to collaborating with Kuba Smrž" said Vojtěch Schwarz and his team-mate Oliver König added: "Of course I'm happy for this opportunity and I want to thank all the people who made this project possible. It will be a new experience for me and a big challenge too. It's the world championship, so I'll do my best to get good results."
The ACCR Czech Talent Team – Willi Race will also be directly supported by the Czech Motorcycle Federation. The president Jan Stovicek added: "I am really pleased to contribute to this new project and we are happy to support young talents in the World Championship as ACCR. I believe we will become competitive in the class soon and achieve good results. Thanks to the Smrz brothers for making it possible"
Watch Jakub Smrz and ACCR Czech Talent Team – Willi Race make their first steps together in WorldSSP300 with the WorldSBK VideoPass.